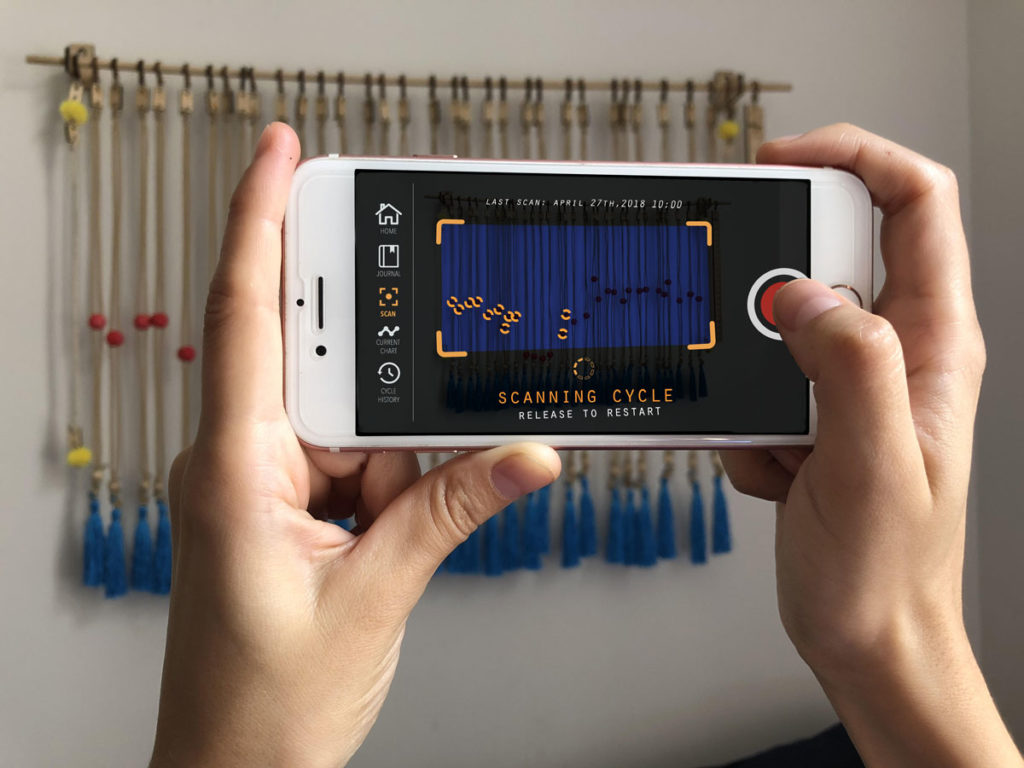 Onda: Data Portraits for Period Health
Onda is a body-literacy toolkit that allows menstruating teenagers to chart and discover the patterns of their cycles by combining tactile and digital components.
Design a toolkit to help teenagers discover and appreciate both the beauty of their menstrual cycles and  the importance of understanding them; to address period stigma by framing menstrual cycles as mirrors of a fascinating interior reality
Research and User Interviews, Conceptualization and Design,  Programming (Javascript in P5.js and Java in Processing), Prototyping & Illustration 
Presented on May 11th, 2018
Fabrication: 
Wood, hemp cord, slider chord locks, parachord, tassels.
Computer Vision: 
Programmed prototypes in P5.js and Processing
Graphics: 
Handrawn, Illustrator
The working prototype documented here has two main parts: a  physical interface and a digital interface. 
The tangible interface is a counter that resembles an abacus. Its sliding red beads allow the recording of users' daily basal body temperature (BBT) within a range of 97–99 degrees Fahrenheit, including decimal points (More on why I chose this indicator in the "Further Reading" section).  

A mobile companion app will enable users to scan the counter and parse these images via a computer vision algorithm which detects each red bead (representing a temperature reading in a given cycle day) and saves it as a data point within the current cycle.  

The app also generates an alternative circular data visualization of a cycle day by day. Users may also input other period-related phenomena (mood swings etc.,) that may reveal unique patterns. Finally, the app creates an archive—a data diary—of users' information to track privately or share.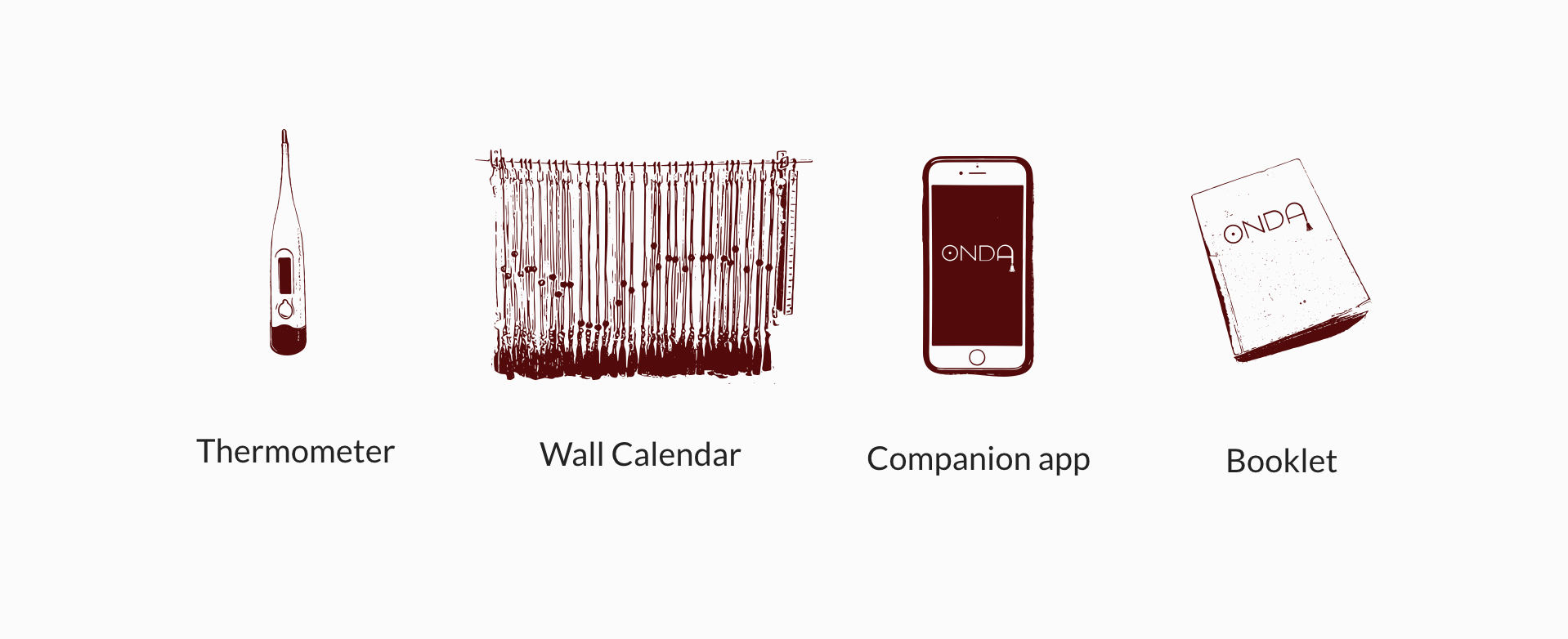 The girls that charted their temps for a month and the ones I interviewed; Nancy Hechinger (thesis advisor) and Davíd Lockard and Michelle Hessel (reearch residents);Peter Longofono and sejo-vega cebrián,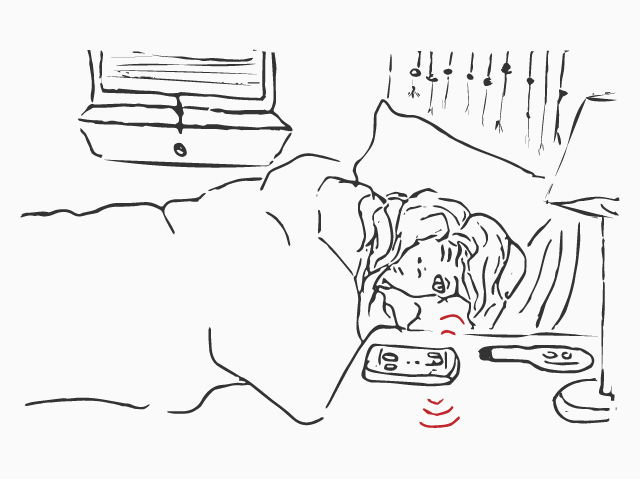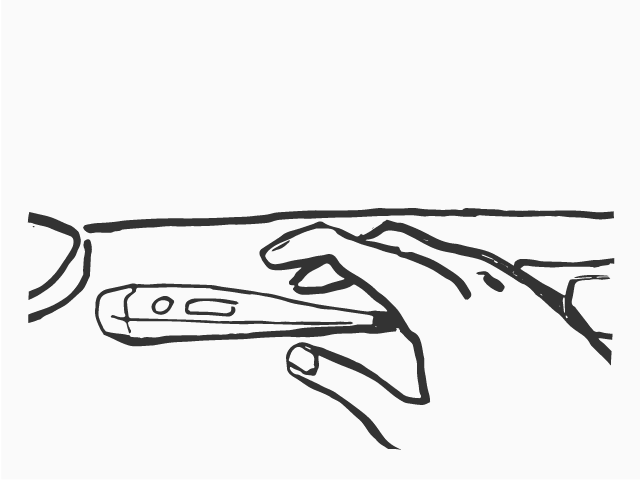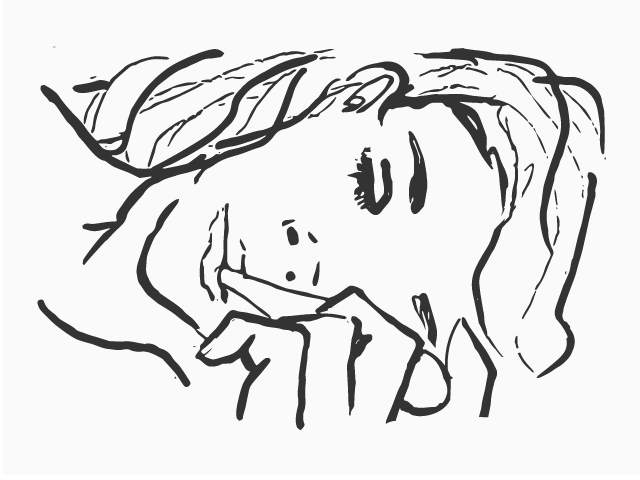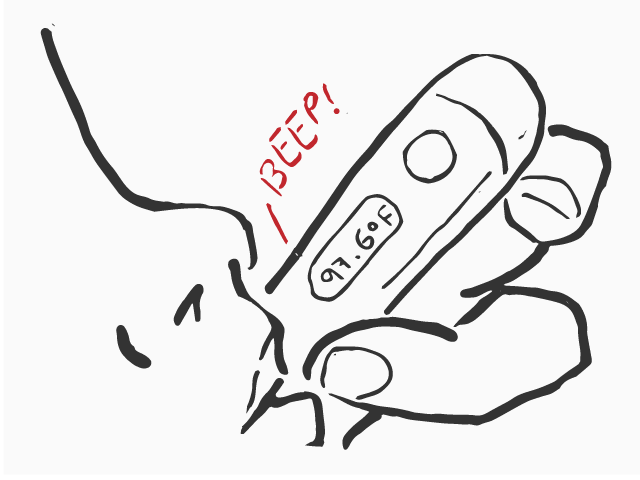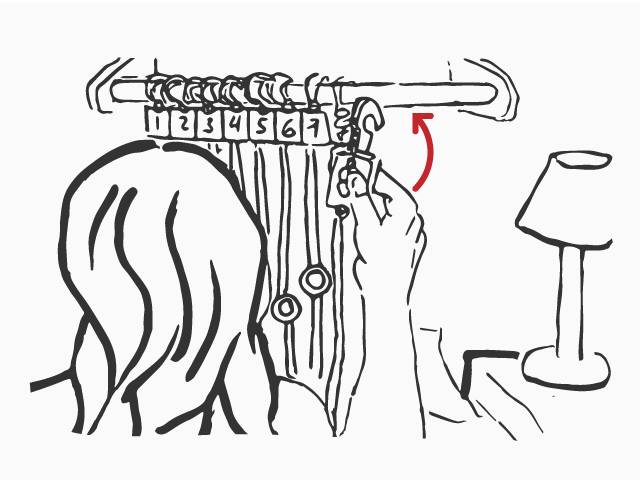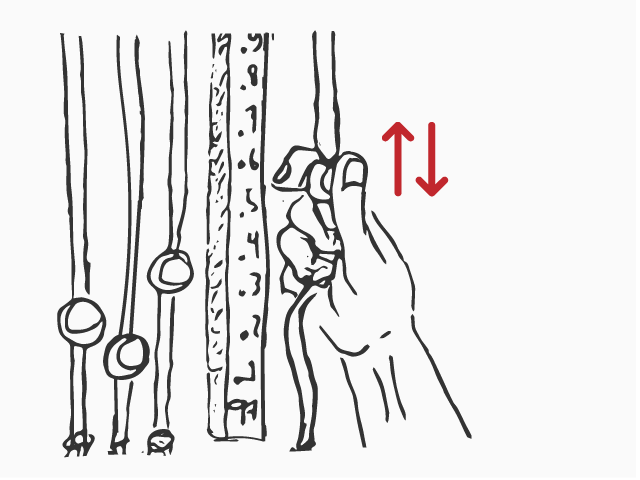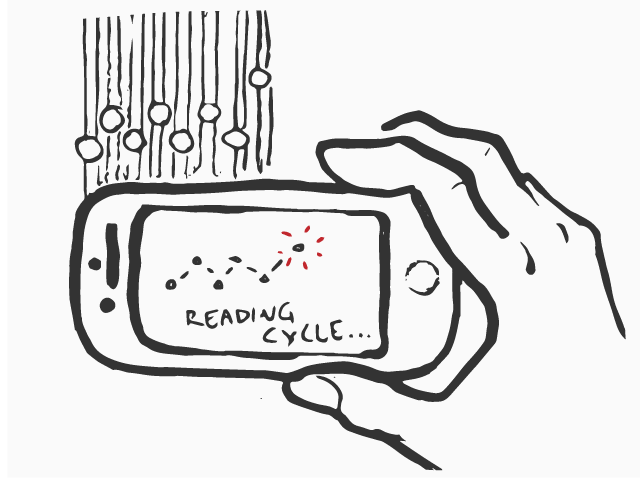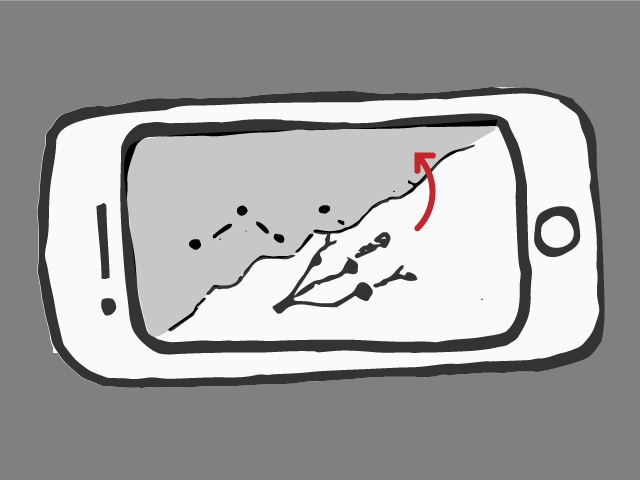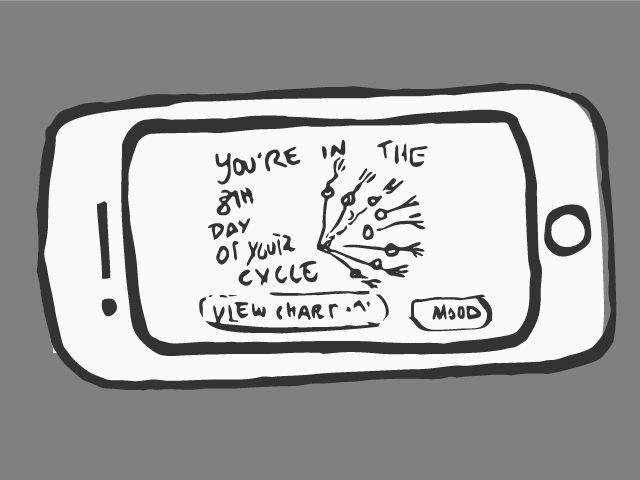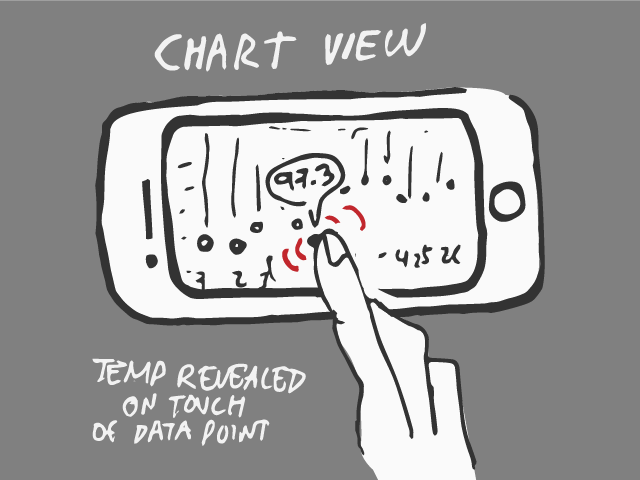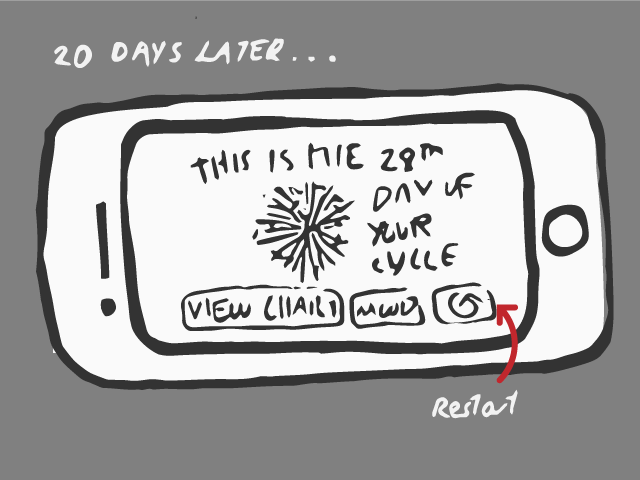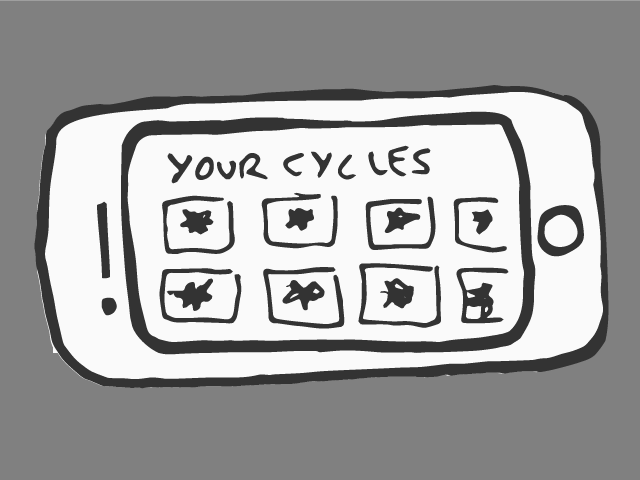 I explored different visualizations using my own temperature readings–taken from Dec. 29–Apr. 27. In mature cycles with an ovulatory interlude, there is a consistent number of low temperatures before ovulation preceded by a consisten number of high temperatures after ovulation.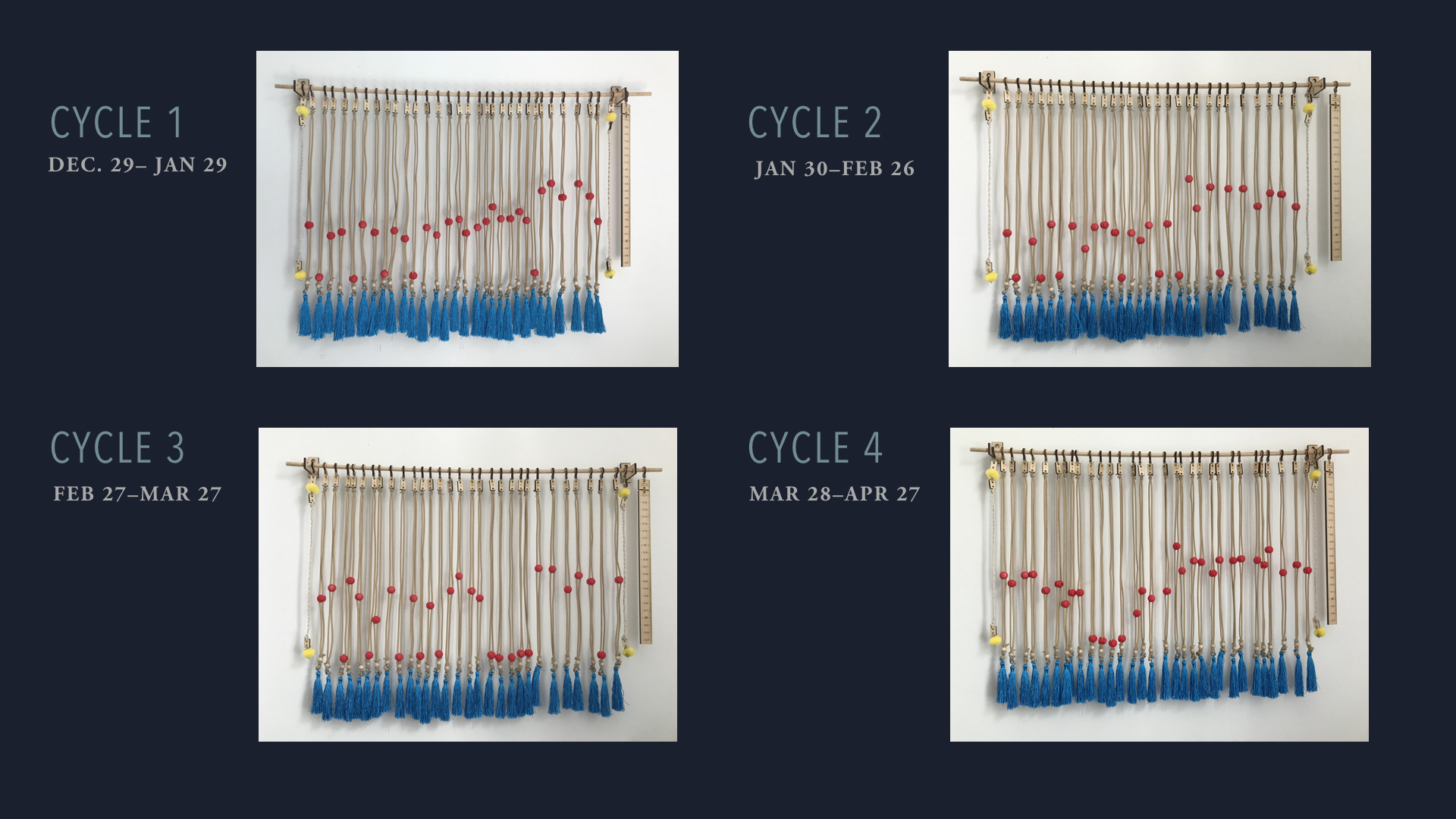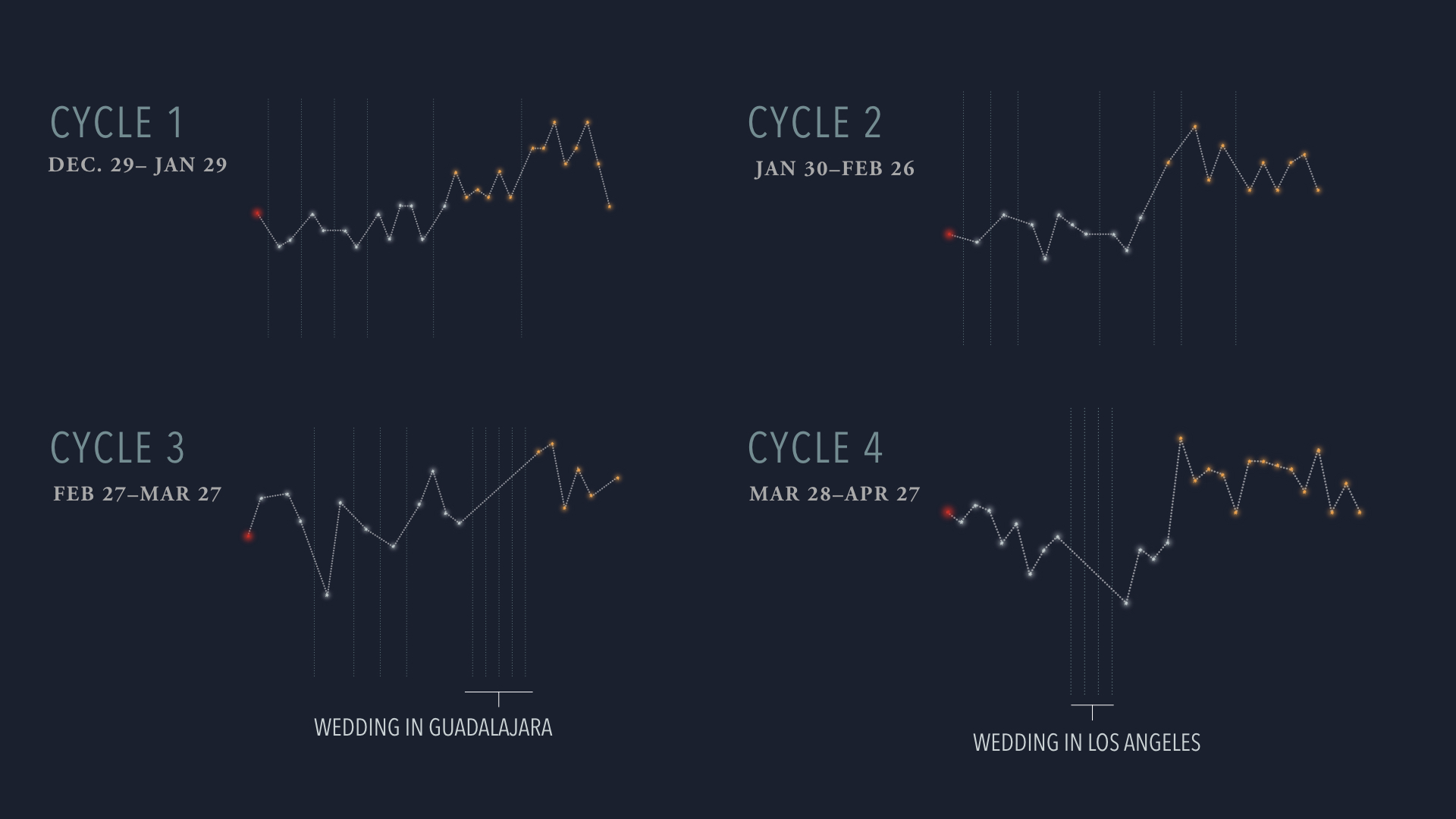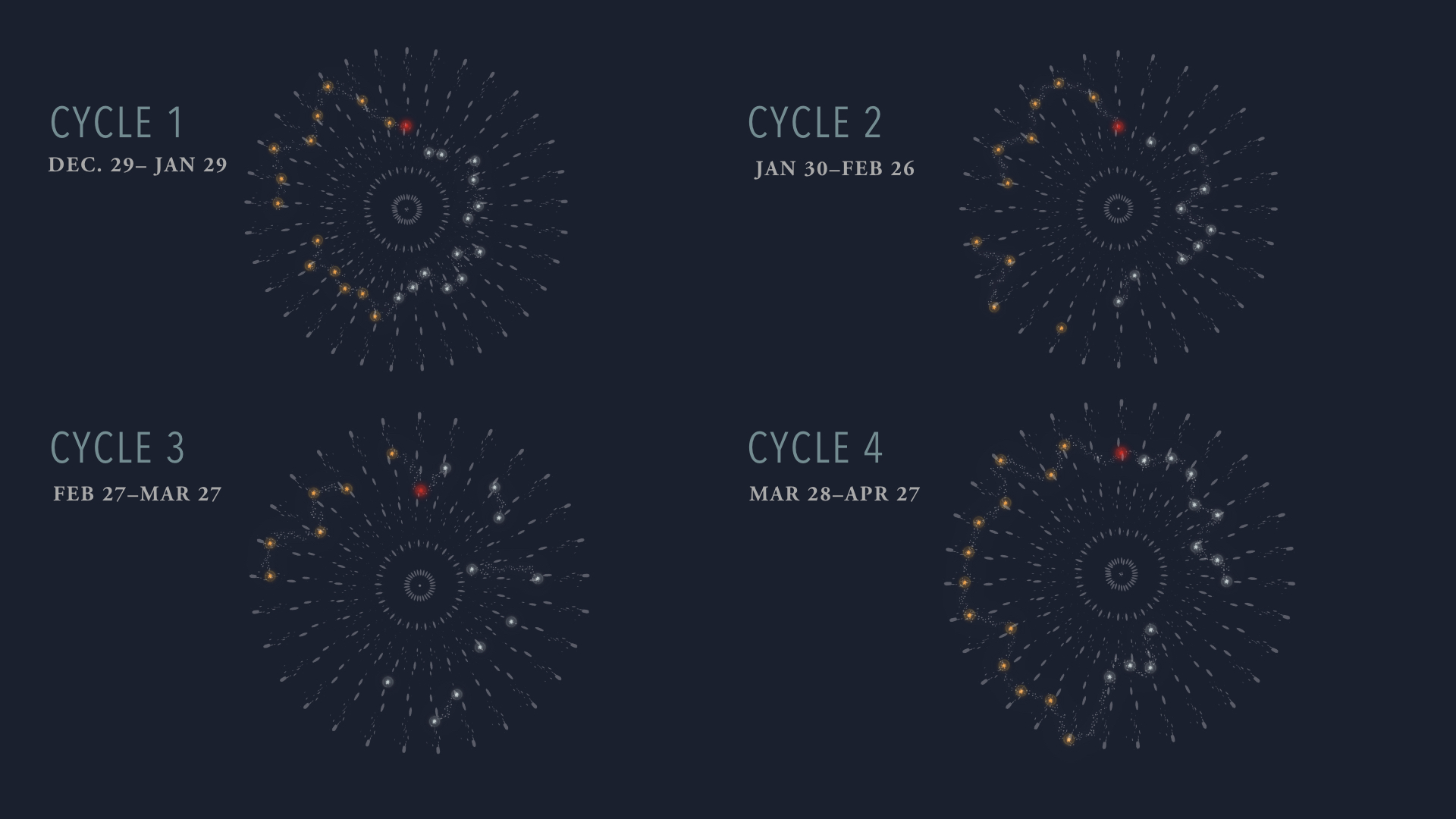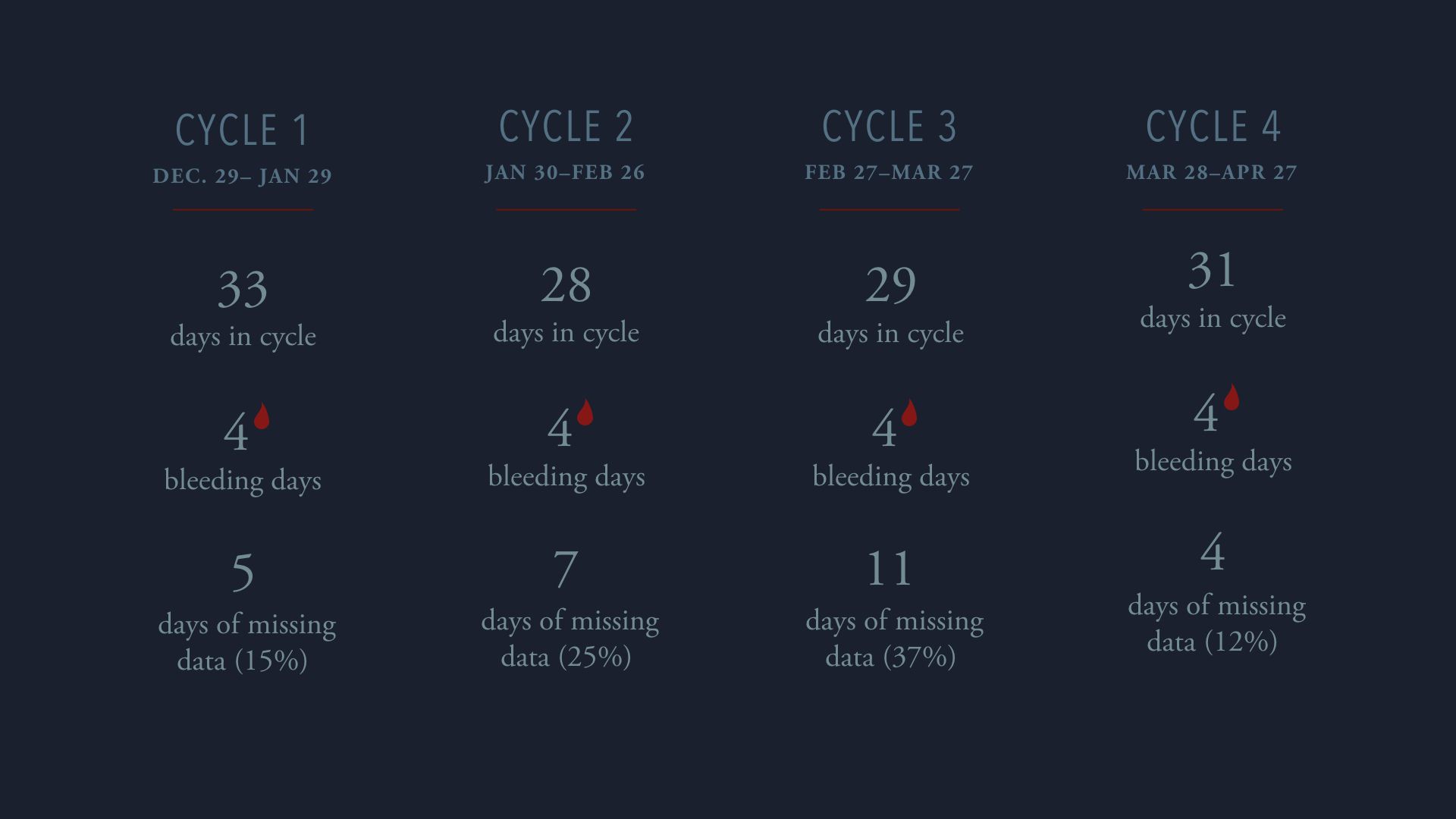 DETAILS OF PHYSICAL INTERFACE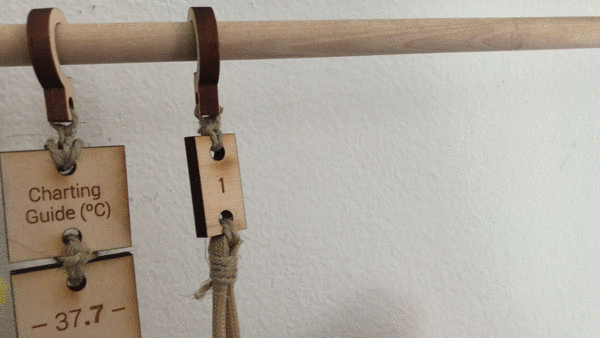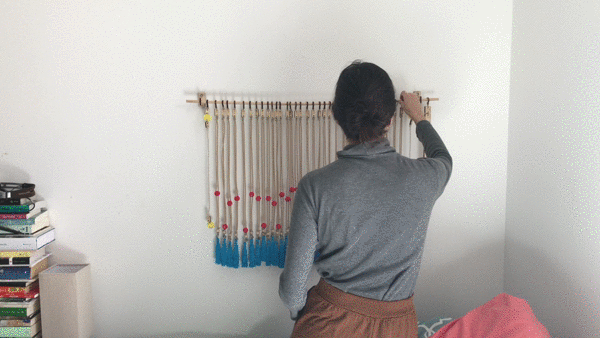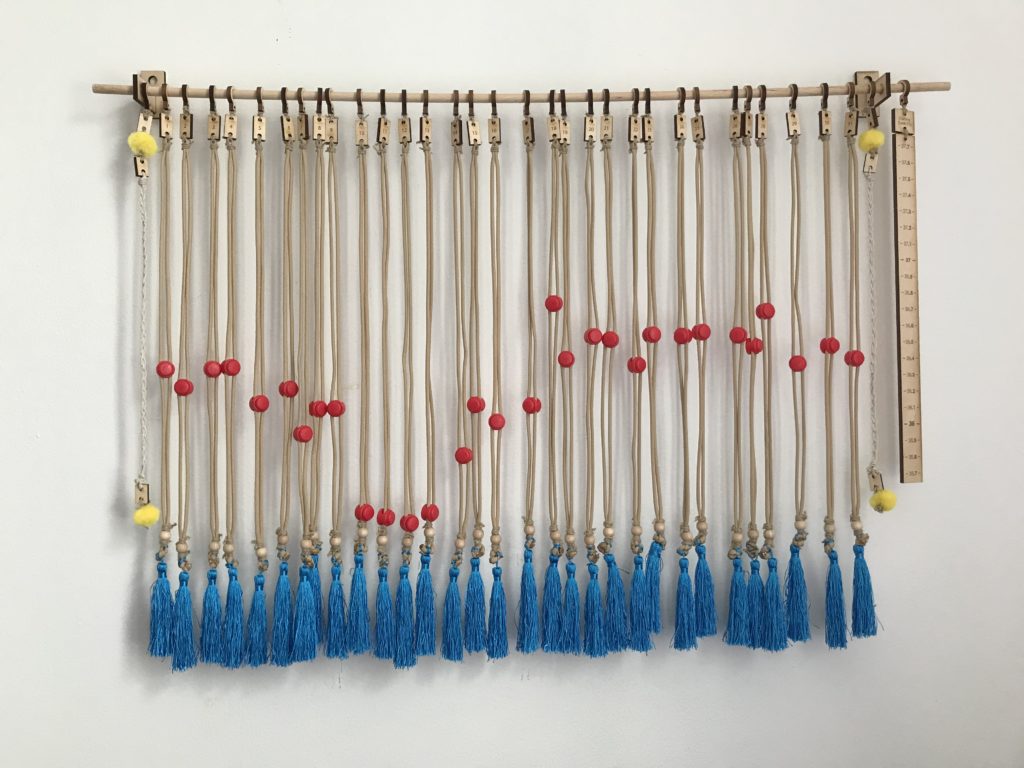 SNAPSHOTS OF DIGITAL PROOF OF CONCEPT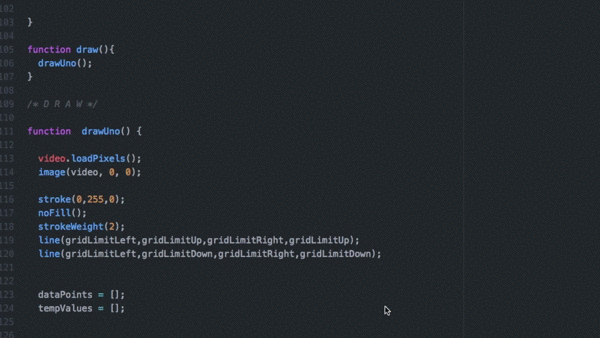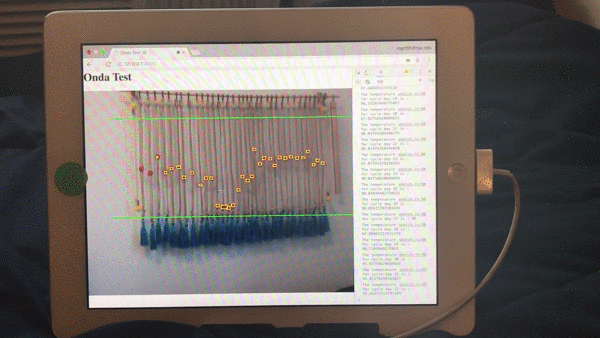 WANT TO SEE MORE OF MY WORK?
Return to the Case Studies Dashboard (my Homepage) by clicking on the button