I am a storyteller at heart. I believe that there is no better way to convey an idea than through a story that resonates with the people you want to reach. I'm also a voracious post-it consumer, an over-thinker and a stickler for grammar in my native Spanish.
I am currently a Fulbright Grantee and a MPS Candidate at the Interactive Telecommunications Program, at NYU's Tisch School of the Arts, where I am exploring how to make complex information easy and how to design interfaces to foster community involvement. 
When I am not burning circuits, trying to learn how to speak to computers, pulling my hair whilst trying to debug something, or commuting, I love having stimulating conversations with friends over a glass of wine or a bitter beer, browsing through stupid sites with fluffy creatures, and staying cozy in my Brooklyn apartment with a cup of hot cocoa to be alone with my thoughts.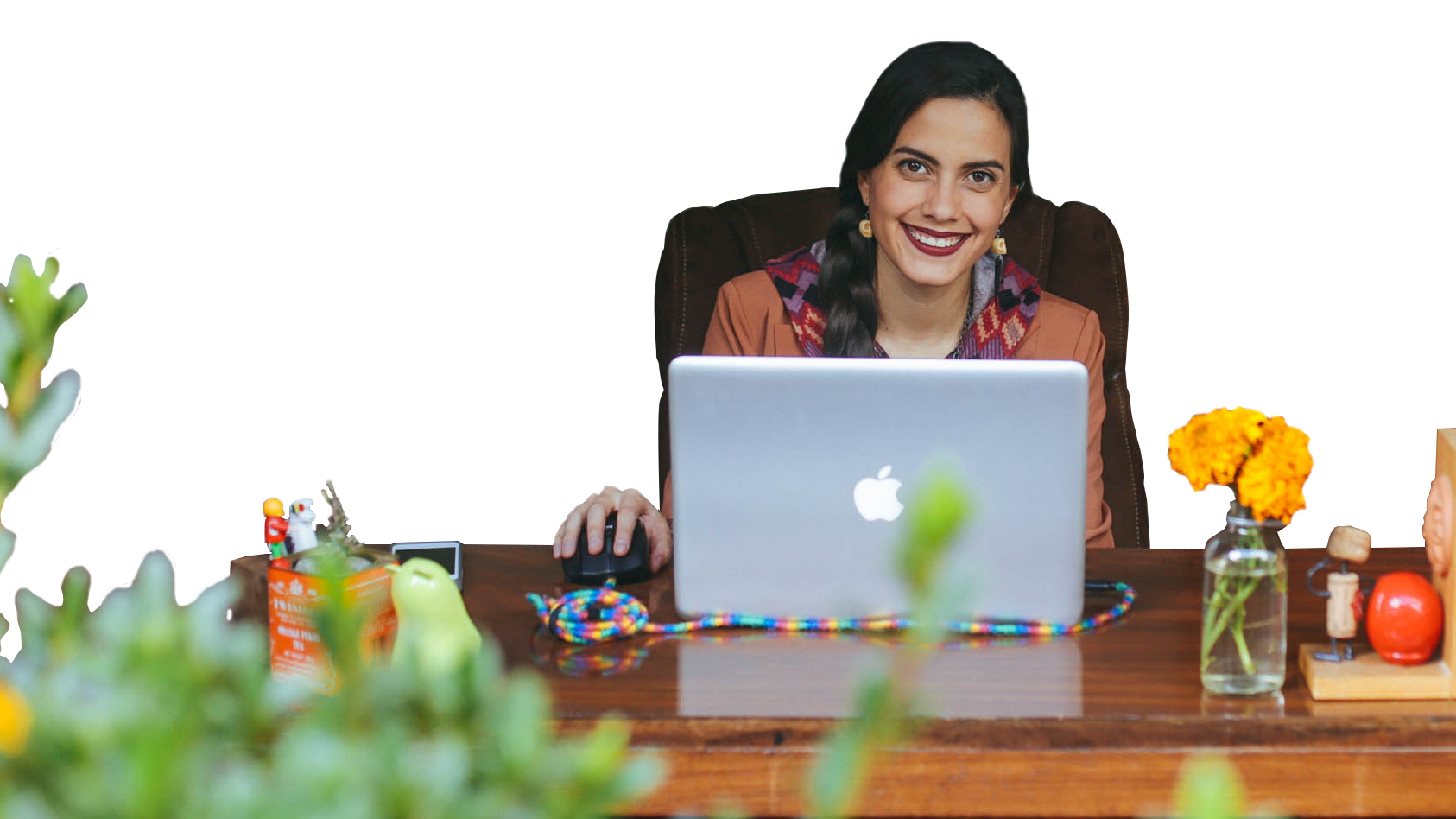 Developed and launched Odd Catrina, an online women's magazine that aims to produce thought provoking content, covering topics that range from  gender issues to fashion. Odd Catrina has collaborated with Penguin Random House, Forever 21 and Express as well as many local restaurants and clothing brands. It has a network of more than 70 contributors and more than 8,600 followers on its social profiles (Facebook and Instagram). Currently oversee major strategies of the magazine.
Before August 2016:
Designed content, social media and marketing strategies.
Proofread and fact-checked articles. 
Invited new contributors and supervised relations

 

with other brands and projects.
In charge of media relations, social media and general communications strategies.
Redesigned and launched the organization's new website.
Led the design of the 2015 publication of the Quality of Life survey that Jalisco Como Vamos (JCV) conducts every year; supervised its production from the development of the concept to the final printing stages and coordinated a team of designers and photographers for the production of this report.

Directed

a short film

to portray the average Guadalajara citizen using statistics produced by JCV.

Spoke at the 5th OECD World Forum on Statistics, Knowledge, and Policy hosted in Guadalajara on October 2015 about the organization's research on perception of insecurity in the Guadalajara Metropolitan Area.
Press Office at the State Government of Jalisco
Wrote press releases for the Governor of Jalisco. Travelled throughout the state and learned about the most pressing issues of people inhabiting its rural areas and cities. Did media clipping and monitoring and delivered a daily brief to the Director of Communications.
Press Office at the State Government of Jalisco
Wrote, copy-edited, proofread and fact-checked sports articles related to the XVI Pan American Games for El Informador (the newspaper with the largest circulation in Guadalajara, Mexico).
MPS Candidate– Interactive Telecommunications
Universidad Panamericana, Guadalajara Campus
Specialization– Digital Advertising
Universidad Panamericana, Guadalajara Campus
Bachelor's Degree– Communications
Semester Abroad – Journalism
skills, software & programming languages
Circuitry Prototyping and Assembly

 Surface Mount Soldering

Programming Microcontrollers (Arduino/C++, Espruino/Javascript)

AutoCAD Eagle  & Fritzing PCB/Schematic Design   

Wi-Fi & Bluetooth Low Energy device connectivity

Front-end Web Implementation (HTML, CSS, Javascript)

 Node JS and Express

Terminal/Git/Github Workflow

 Mapbox & Mapbox GL JS

P5.js

Processing

 UX and Editorial Design

Adobe Suite (Photoshop, Illustrator, Lightroom, InDesign, After Effects, Premiere

 Sketch

Photography & Video Capture 

Fabrication (drills, bandsaws, sanders, laser cutters)