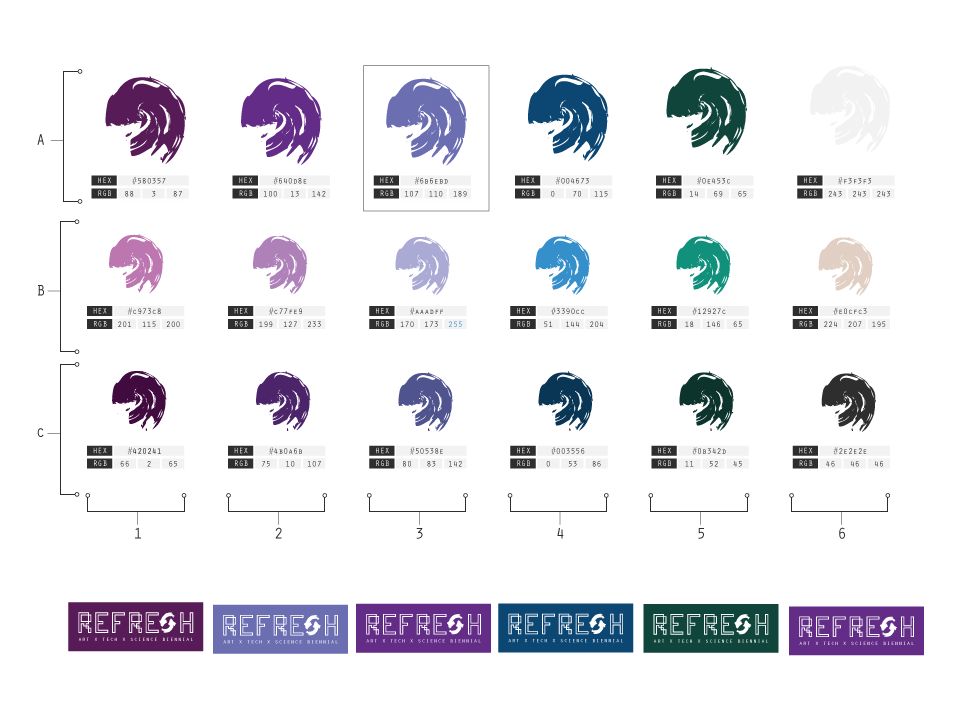 An inclusive and politically engaged platform at the intersection of art, science, and technology
Brand assets, website, and event dossier
Community members invested in socially engaged art and the cultural interplay of art, science, and technology
Design and showcase the platform's visual identity to support its mission and facilitate collaboration.
Development of brand assets (including brand guidelines); website and event dossier redesign
Sketch, Illustrator, InDesign, HTML, CSS, jQuery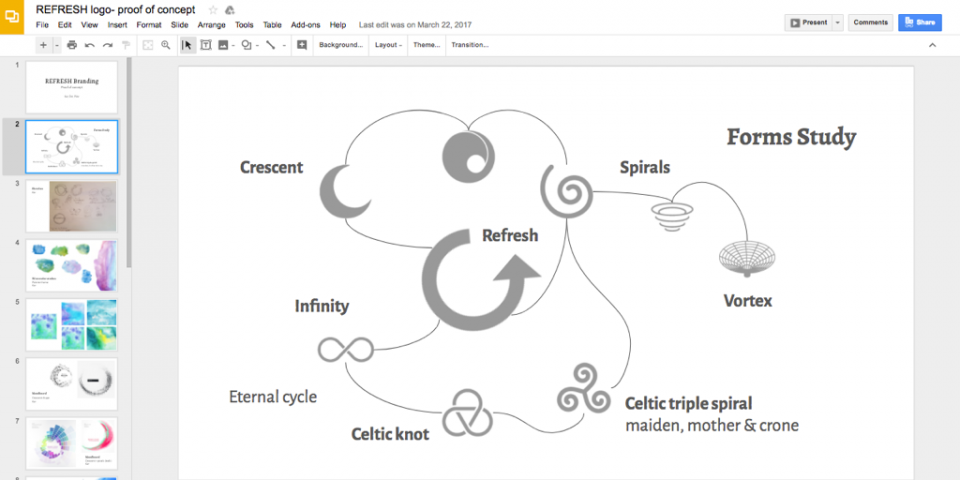 Resident artist Heather Dewey-Hagborg reached out to students at NYU's Interactive Telecommunications Program (ITP, my master's program) to support her in the development of REFRESH.
Kar Rosen, Dorothy Chi Hung Lam, and Yutong Zhang designed several branding assets. The final logo (first slide, below) was designed by Dorothy with a motif made by Kar. 
CONCEPTUALIZATION AND STRATEGY
Kar, Dot, and I developed the brand assets—logo, color palette, and typographic styles—throughout the semester. Afterwards, I applied these elements in brand-guideline documents, and website/event dossier redesign.
 I both designed and coded the website, implementing HTML semantic markup's best practices and dividing the CSS neatly into sections with an index,  enabling other collaborators to modify the site easily.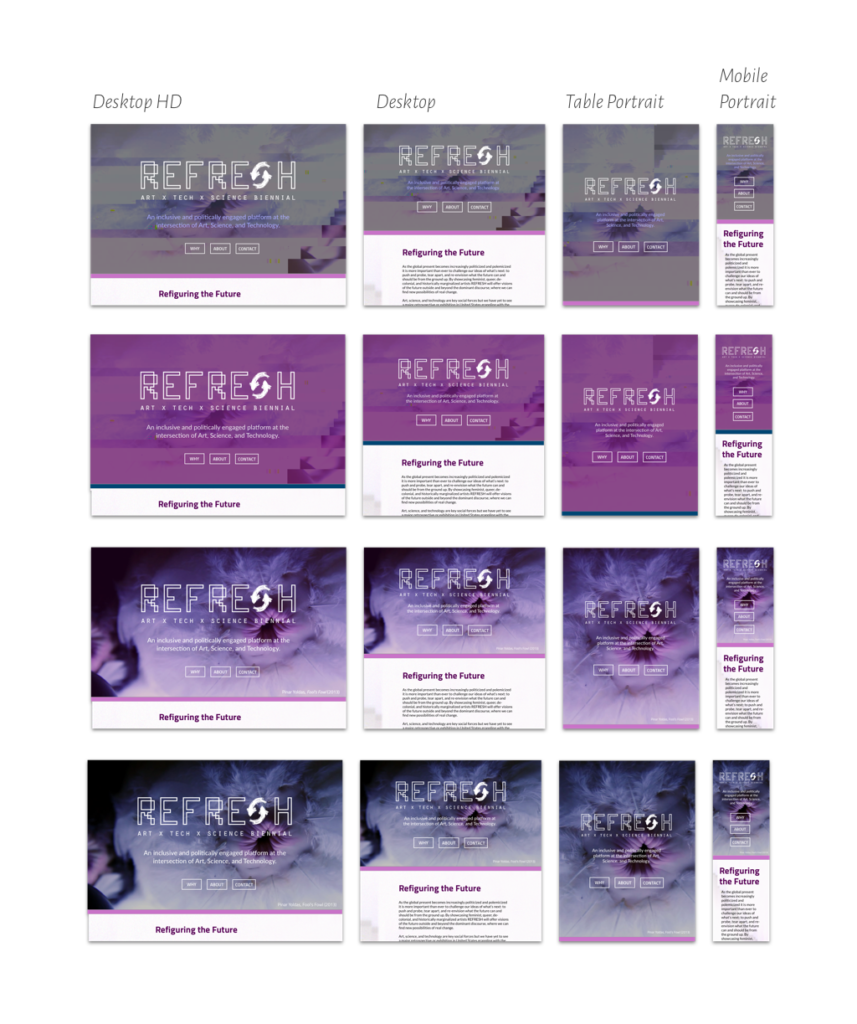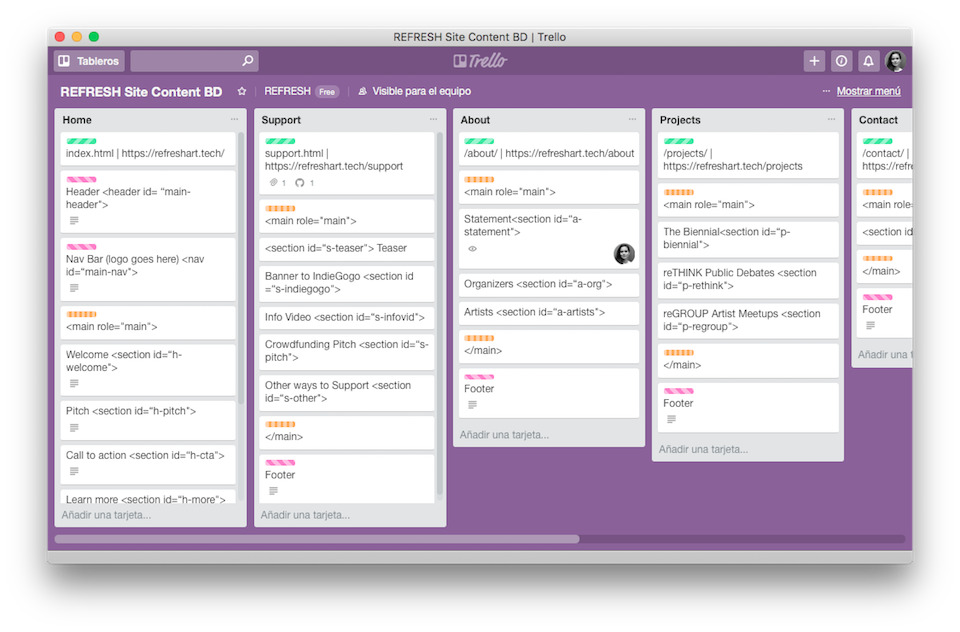 The site is hosted on a private Github repository, but below are some screenshots: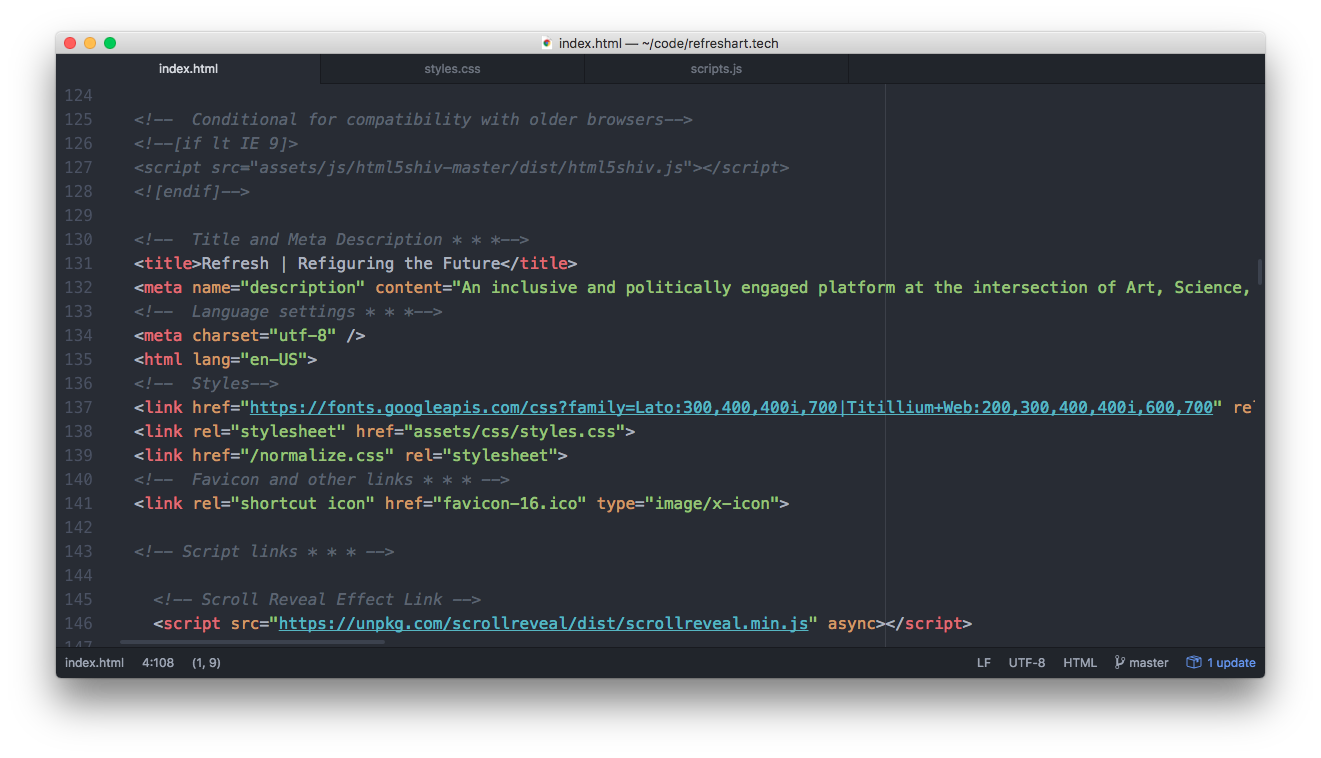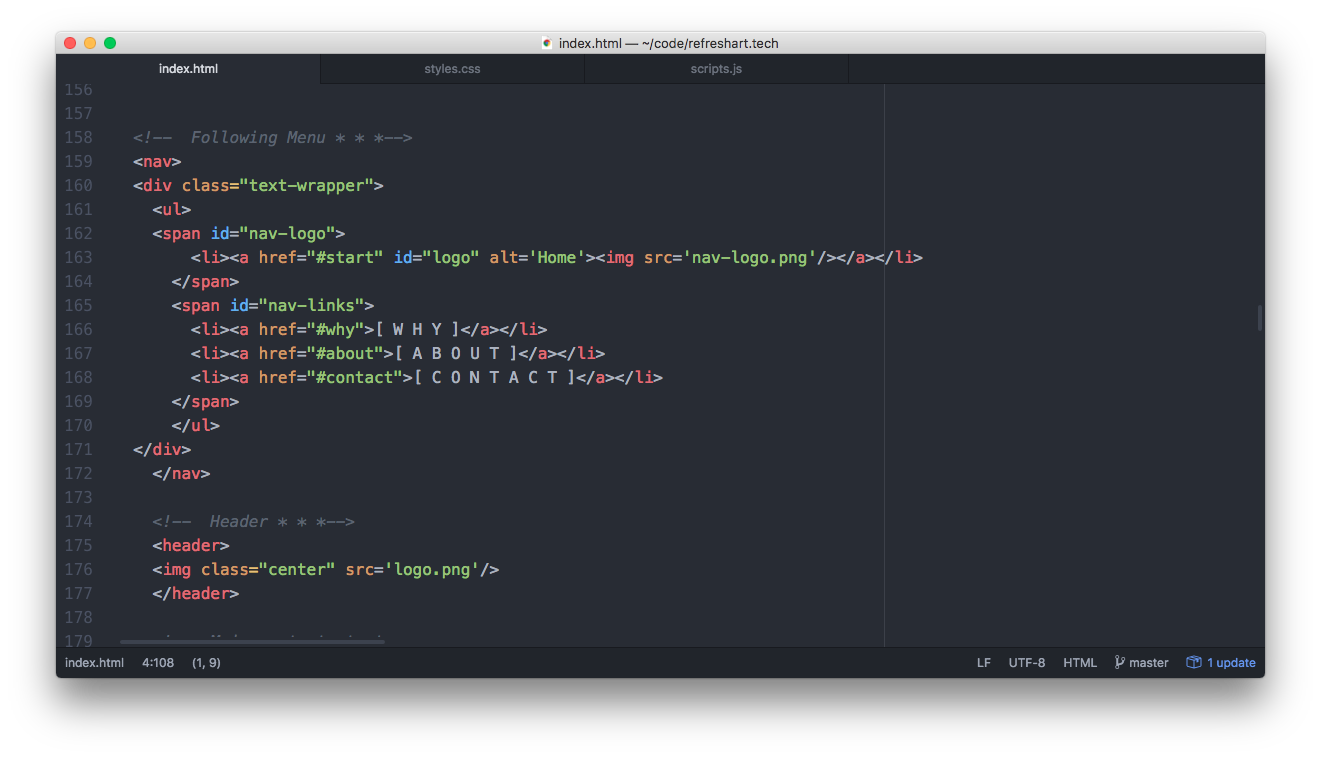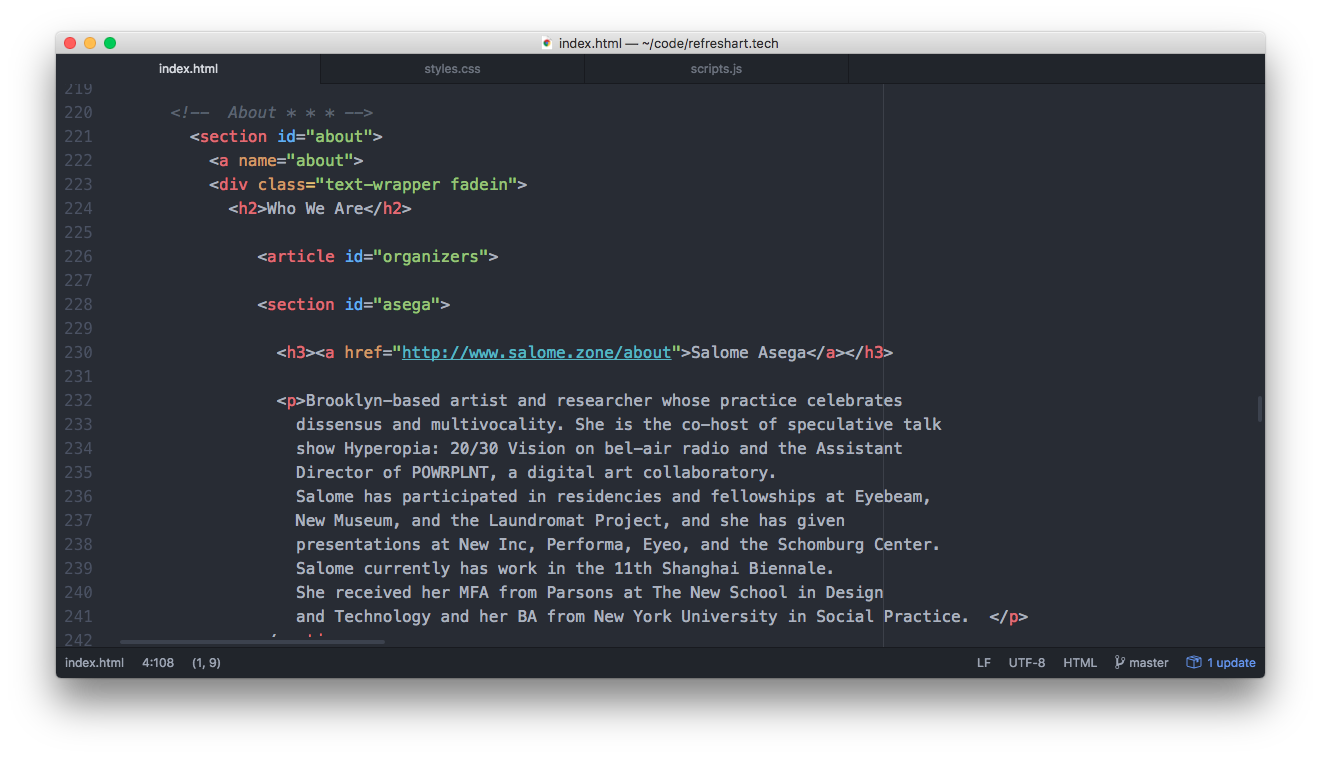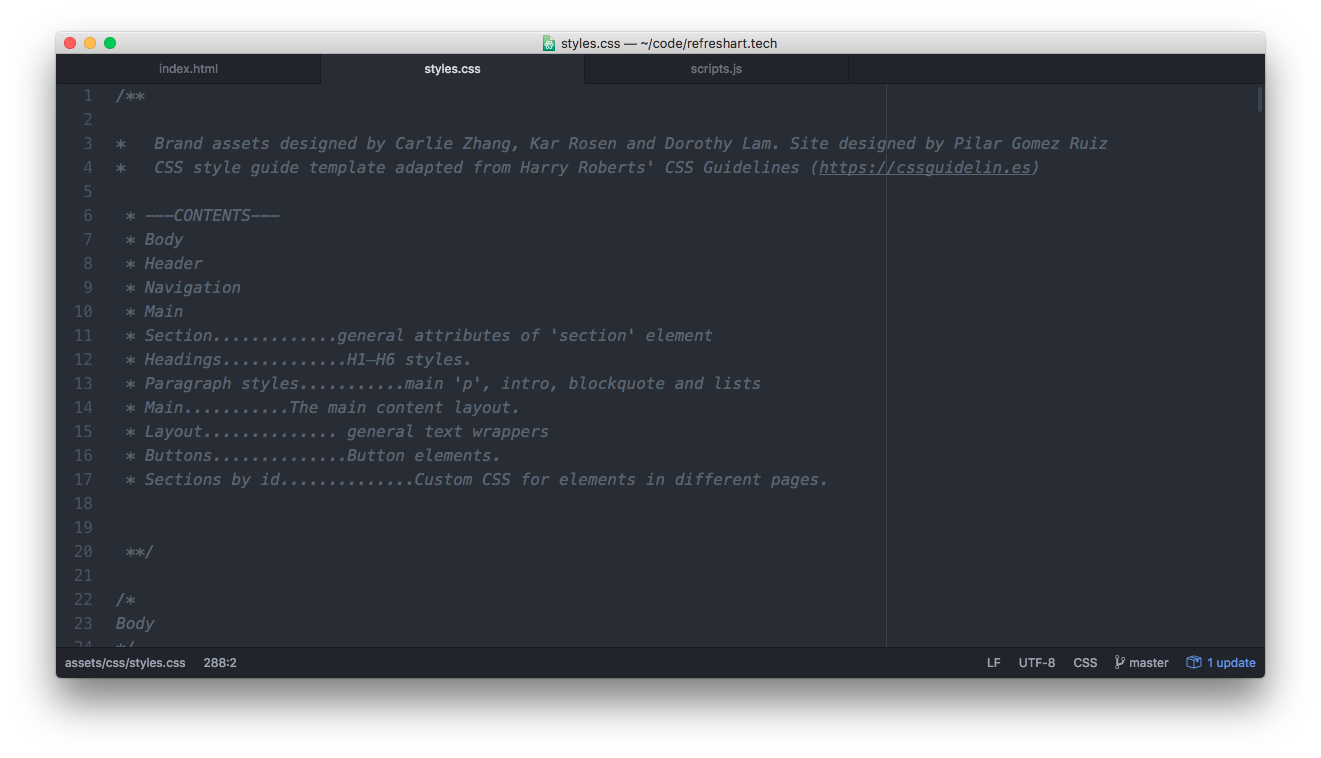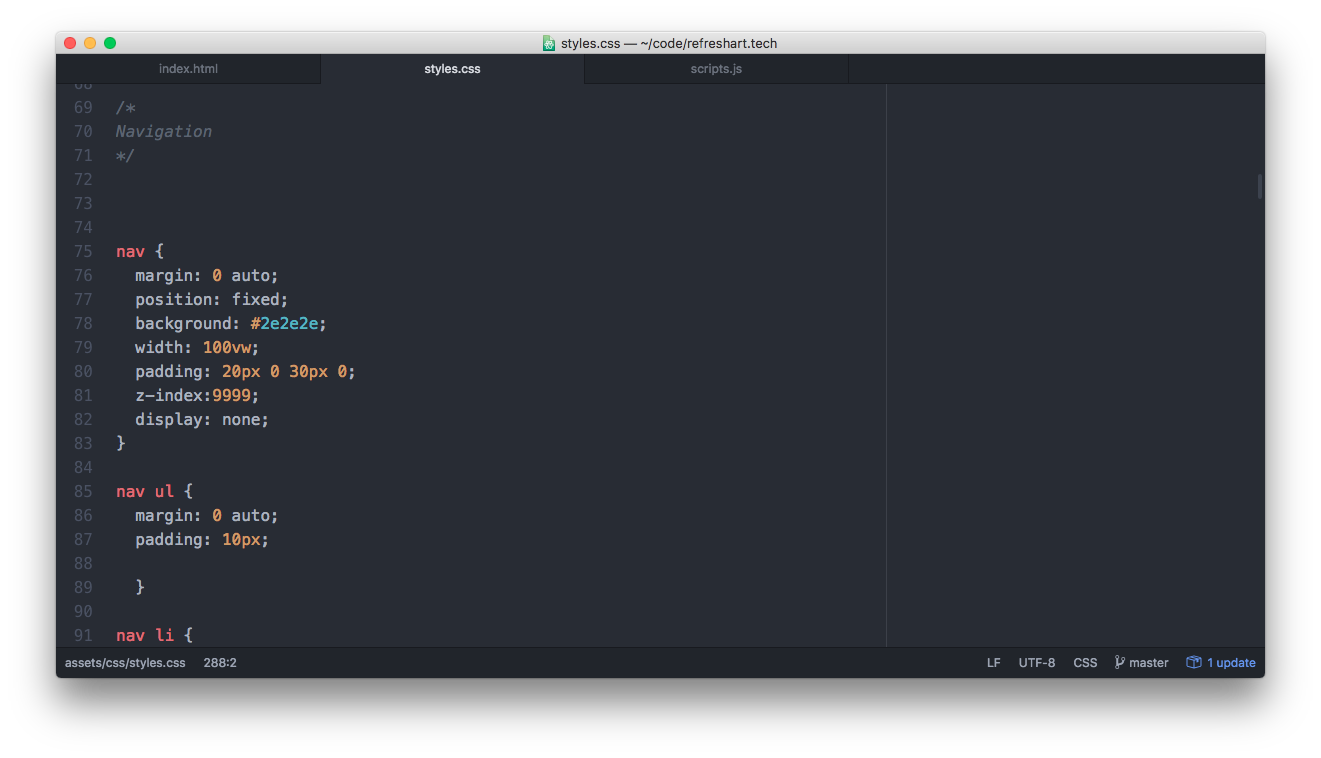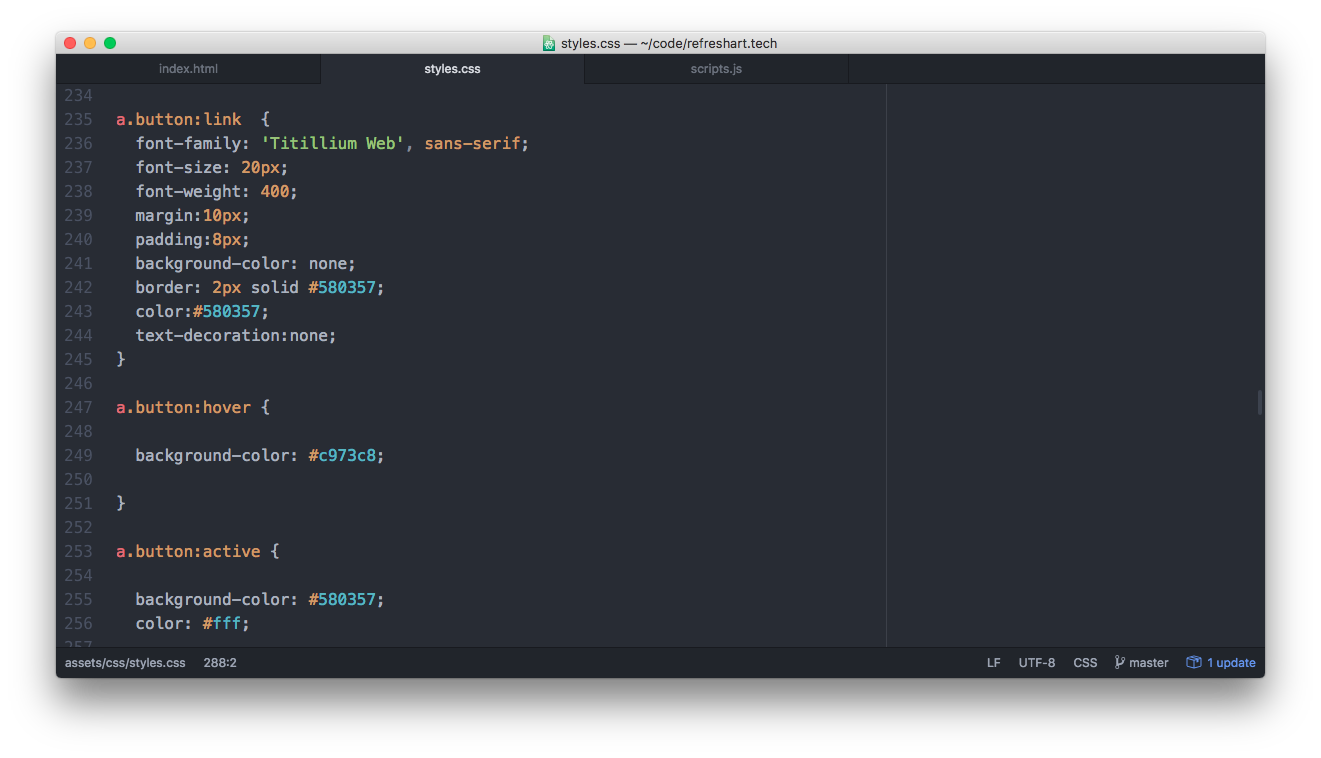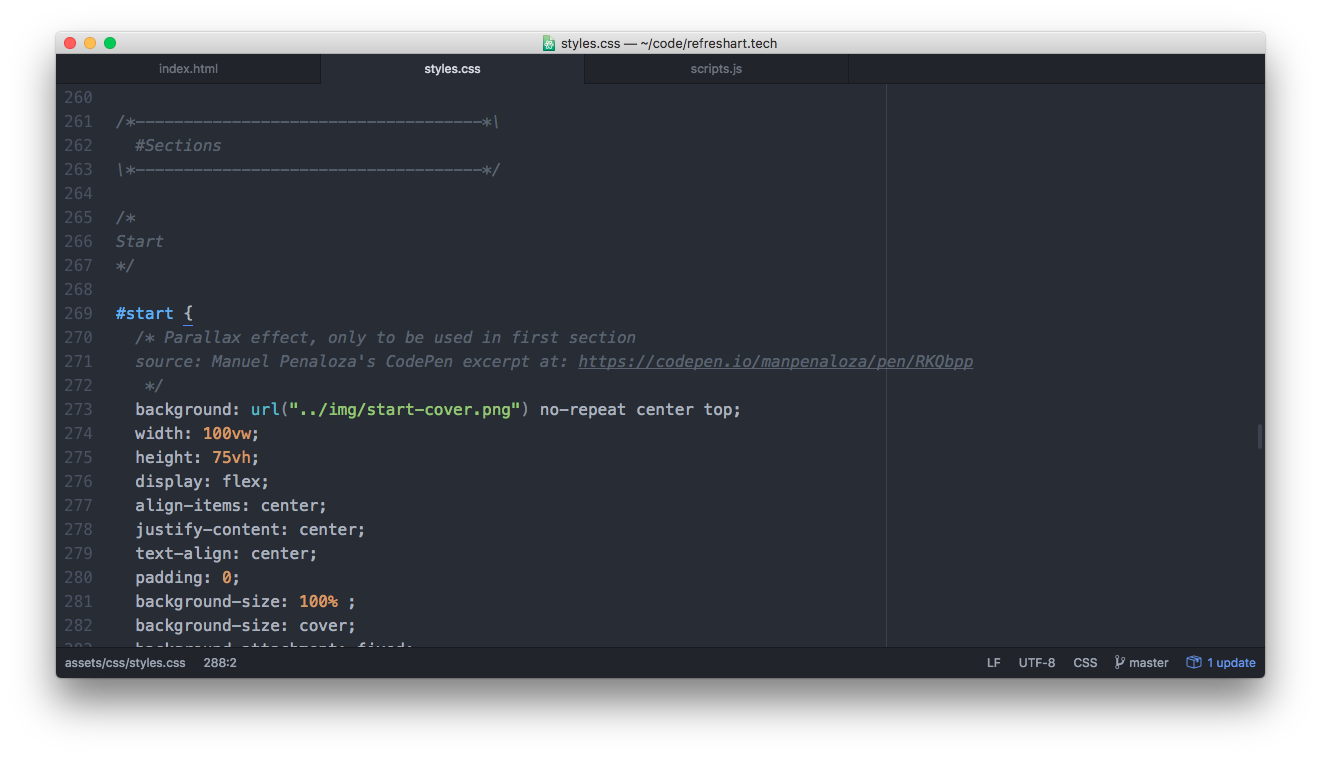 I also designed the event dossier. Here are some excerpts: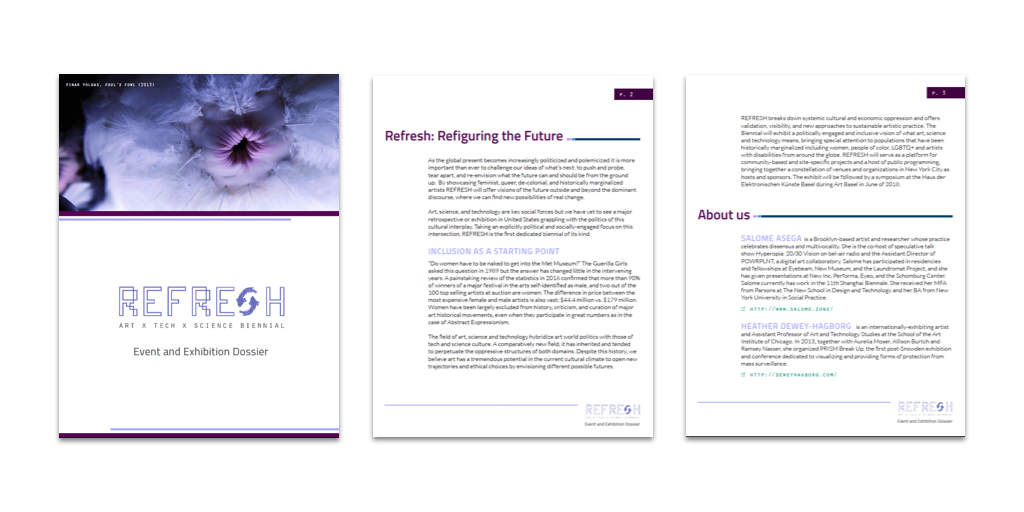 WANT TO SEE MORE OF MY WORK?