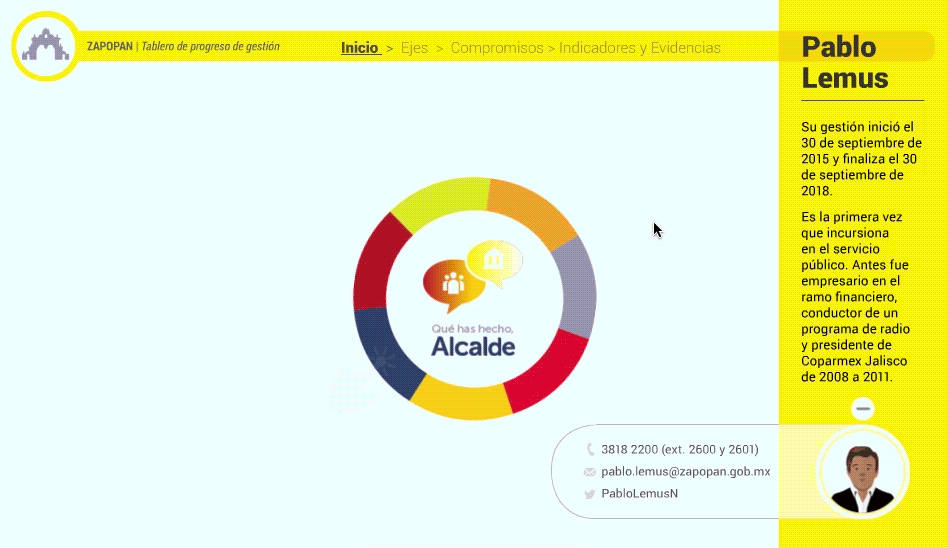 An online platform (QHHA, What have you achieved so far, Mayor?) to track and visualize the progress of campaign promises made by two mayors of the Guadalajara Metropolitan Area (Mexico)
Graphics and interface prototype for a digital accountability tool
Civically engaged citizens of the Guadalajara Metropolitan Area 

Represent progress of multiple campaign promises from elected officials in a clean, browsable, digestible format. 
Design of logo icons and interface; animation of a working (and clickable) prototype
Illustrator to design the assets and InDesign to animate the prototype (exported as a SWF file)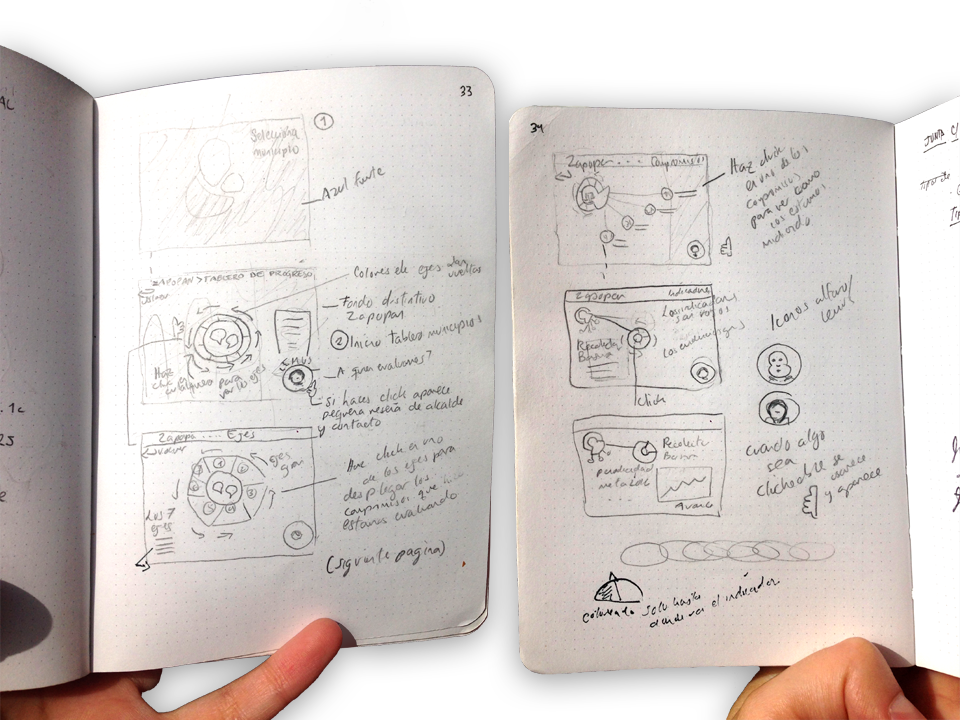 Ester Soto & Ana Vicencio, Research, Content Architecture, and Curation of Promises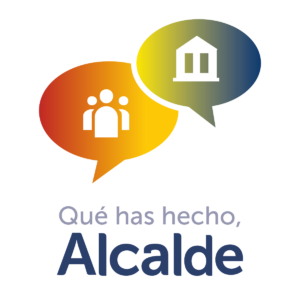 Jalisco Cómo Vamos (JCV) launched this initiative in fall 2016 to track campaign promises by the Mayors of two Guadalajara Metropolitan Area municipalities: Enrique Alfaro from Guadalajara and Pablo Lemus from Zapopan. This was the last project I was involved in as Communications Manager at JCV. 
CONCEPTUALIZATION AND STRATEGY
My colleagues Ester and Ana were in charge of curating, grouping, and measuring the campaign promises in a uniform, cohesive way. They tracked the promises (30 for Guadalajara mayor, 31 for the Zapopan mayor) with measures or indicators of progress (113 for the Guadalajara mayor, 91 for the Zapopan Mayor), grouped by seven topics ("axes"). Each promise and measure was vetted by the mayors themselves as well as representatives from private/social-sector organizations. The picture below is an exploration of the visual output of this structure sketched by Ana.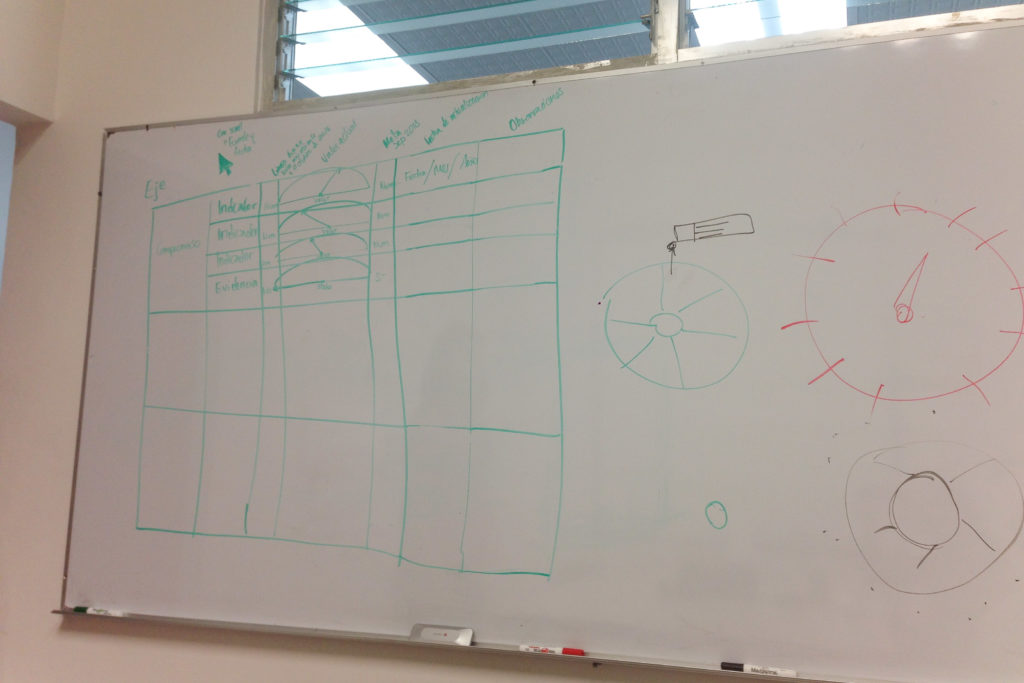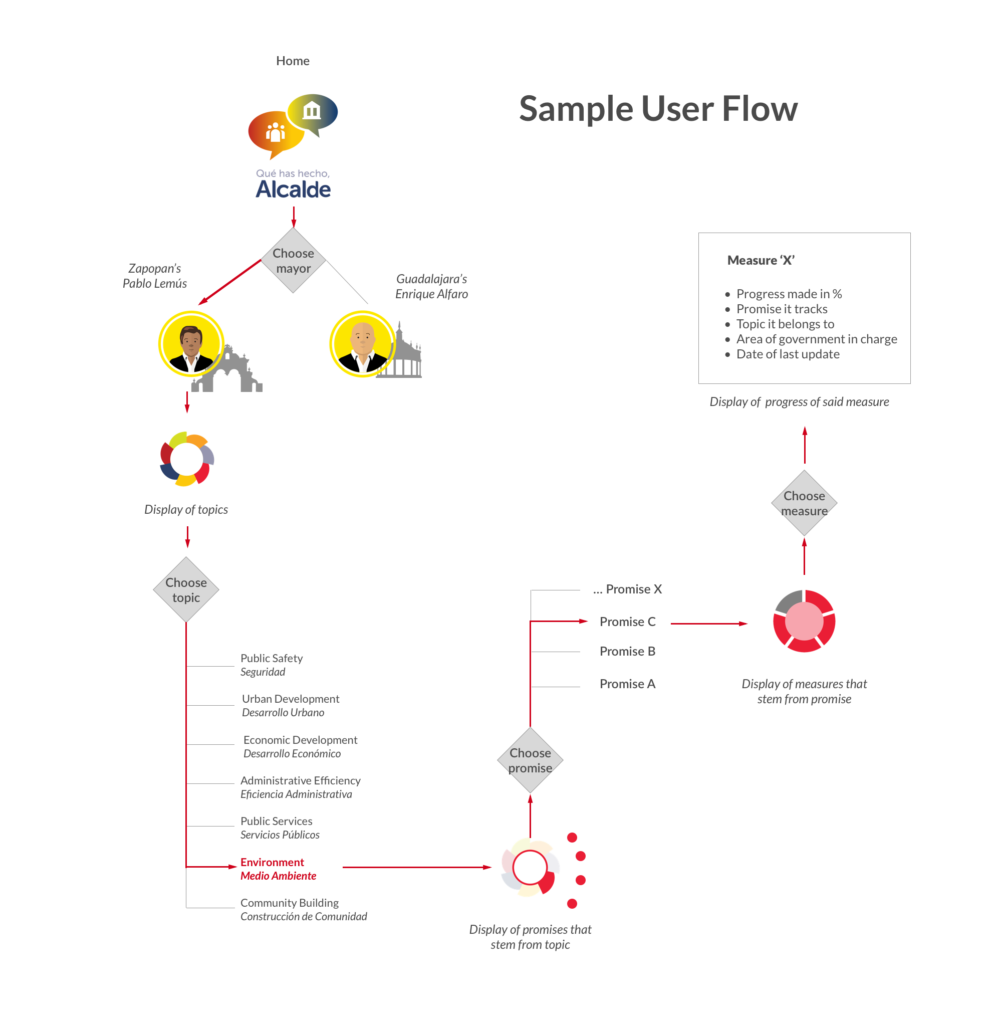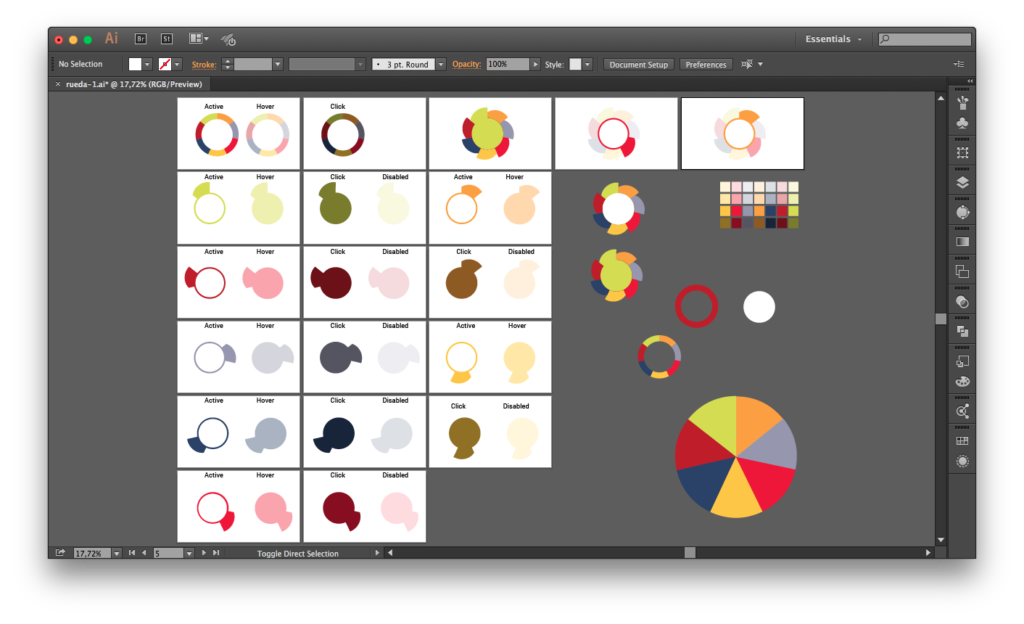 I was not in charge of the design and implementation of the final interface. Here are some stills from the prototype I delivered in August 2016.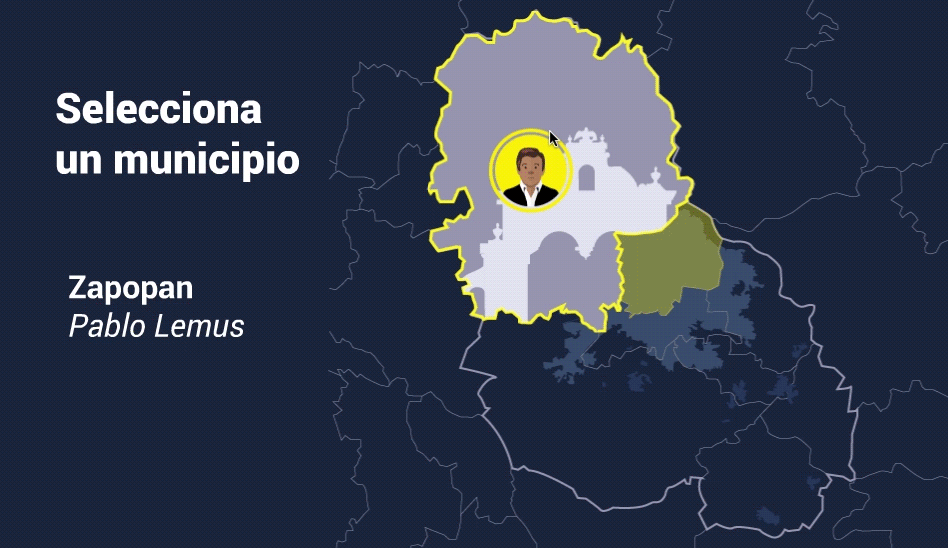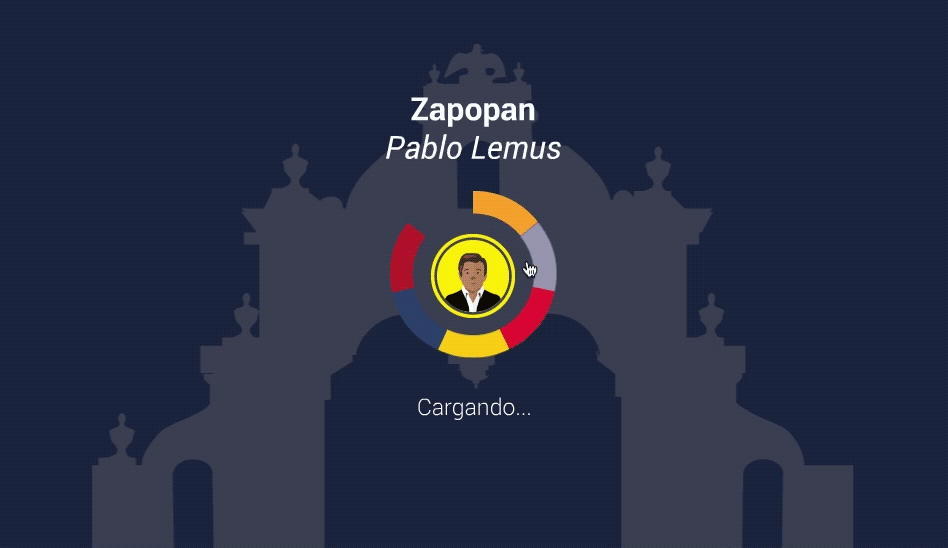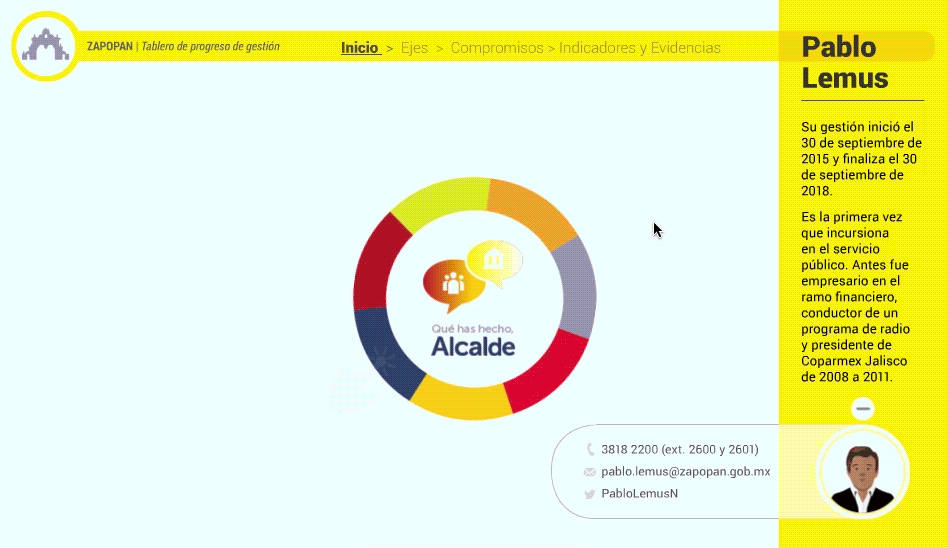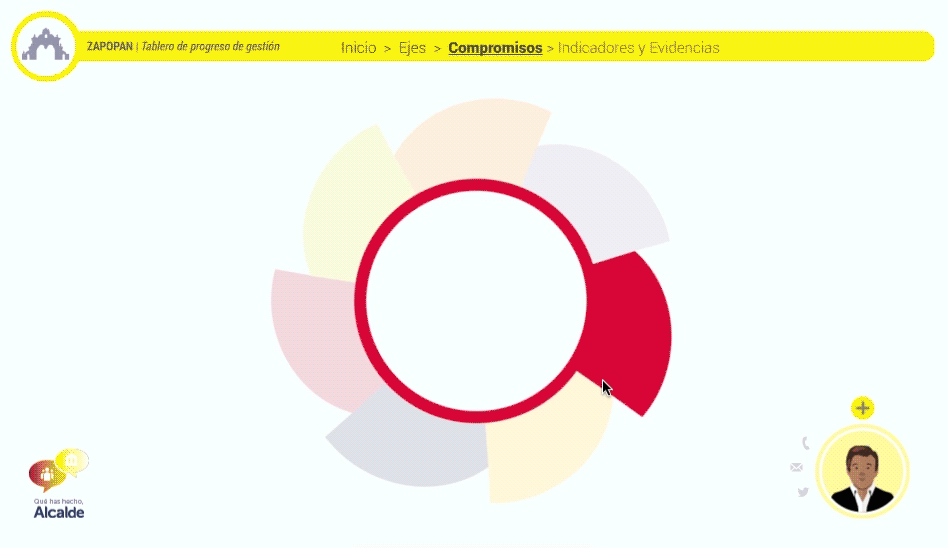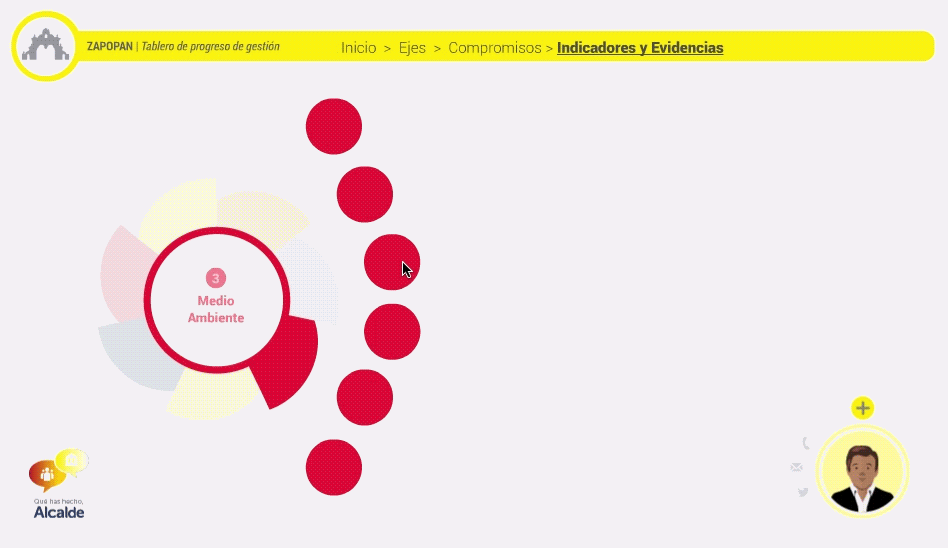 WANT TO SEE MORE OF MY WORK?