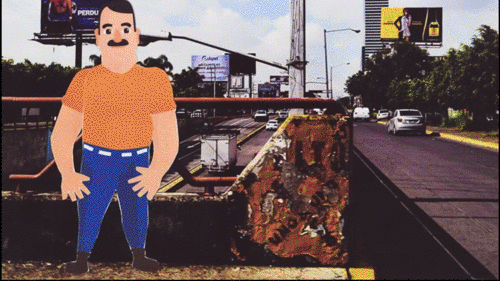 Ciudadano Metropolitano (Metropolitan Citizen) is an animated short portraying the lives of two average citizens of Guadalajara
Academics, policymakers, and the general public interested in quality-of-life research in Guadalajara, Mexico

Create a broad-audience piece of content to showcase the average Guadalajara citizen as conveyed by Jalisco Cómo Vamos 2014 data. 
Paper, scissors and paint, Nikon D5300 and its iOS Wireless Mobile Utility. Lights and cranes. 
(Subtitles in English available by pressing the CC button at the bottom of the video)
This short animation was produced by the team at Jalisco Cómo Vamos to narrate the needs and concerns of the average 'tapatío' (citizen of the Guadalajara Metropolitan Area) to present to the incoming mayors that were about to take office at the end of 2015.
Research: Felipe Rodríguez
Script and voice: Augusto Chacón
Characters: Edgar Quintana (Edgar Seis)
Photography: Santiago Chacón
Editing: David Chacón
Production assistants: Ana Vicencio & Vicki Foss
WANT TO SEE MORE OF MY WORK?
Return to the Case Studies Dashboard (my Homepage) by clicking on the button