Project Management & Editorial Design
I led the design of the 2014 publication of the Quality of Life survey that Guadalajara-based NGO Jalisco Cómo Vamos conducts every year while working as Communications Manager there.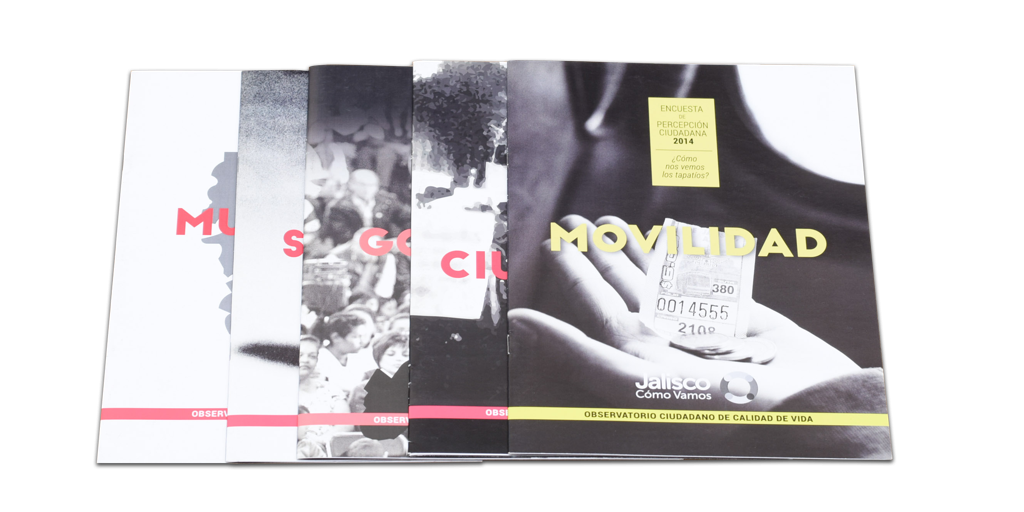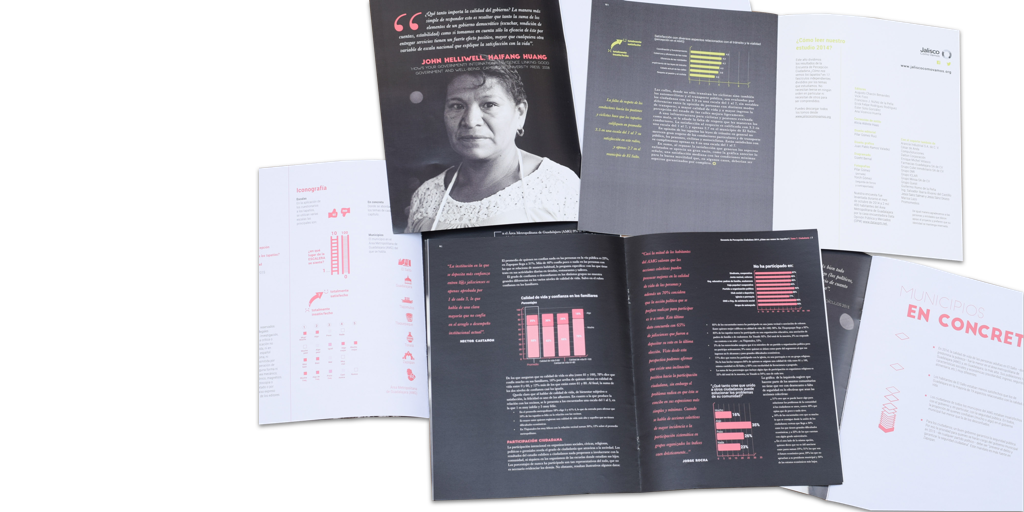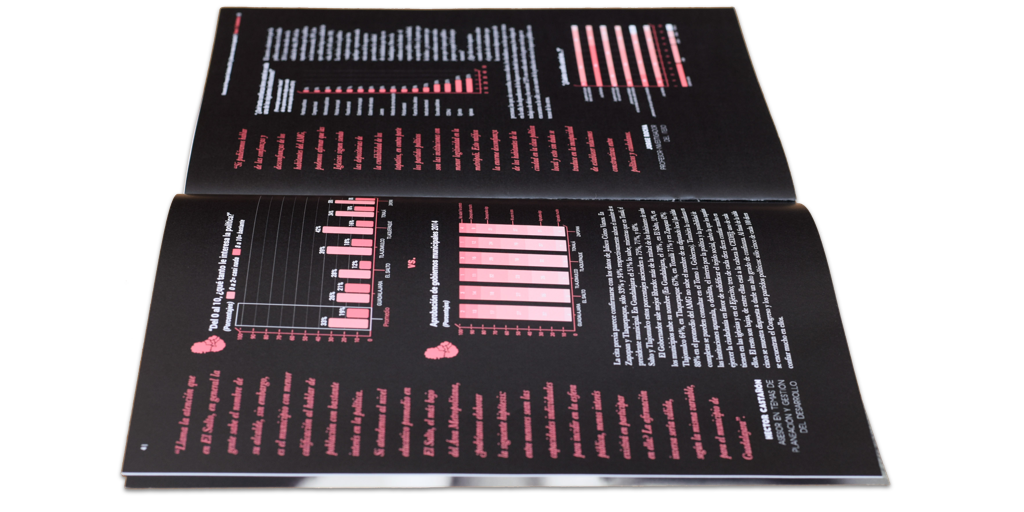 I designed the layout guidelines and supervised the production of the publication from the conceptual development to the final printing stages and coordinated a team of designers and photographers for the production of this report. The survey was published in 17 individual volumes in Digital PDF format and 5 of them were printed as well.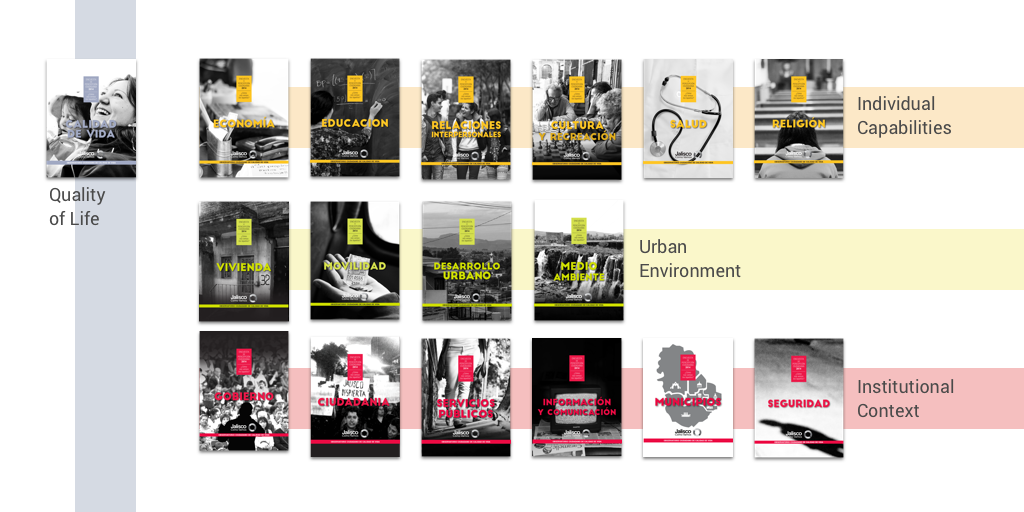 Research:
Augusto Chacón, Francisco Núñez, Ana Vicencio, Felipe Rodríguez, Vicki Foss and Ester Soto
Graphic design:
Juan Pablo Ramos Valadez
Photographs:
Jorge (Yorch) Gómez
Assistant designers:
Gizeht Bernal and Adriana Villaseñor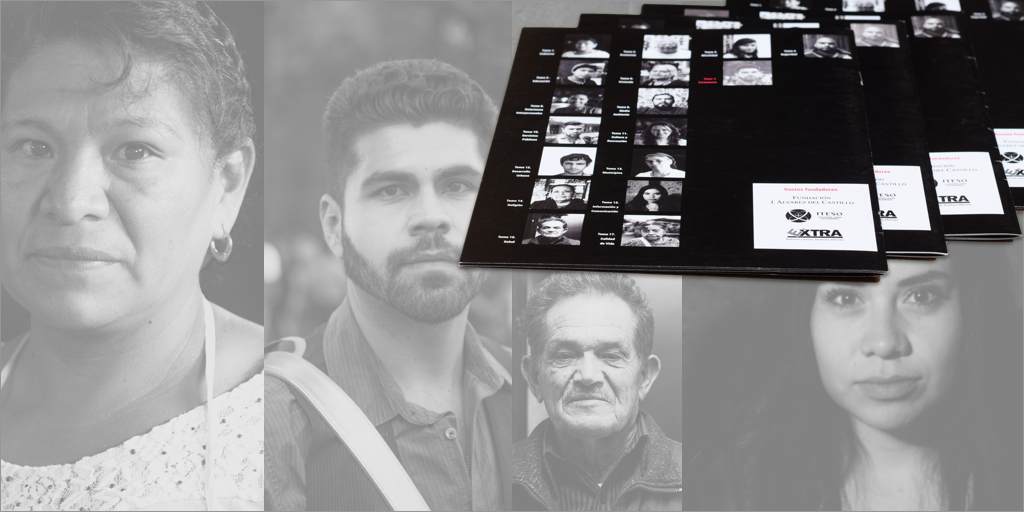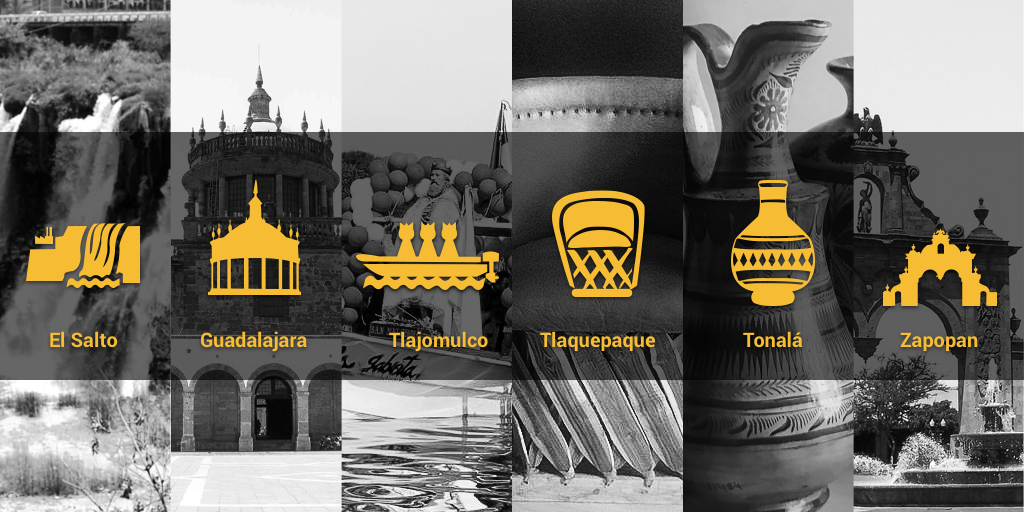 Image credits
(From left to right)
Juanacatlán Waterfalls (once affluent, are almost virtually extinct and heavily contaminated by industrial waste from El Salto), by Augusto Chacón
Instituto Cultural Cabañas, by Humberto García (CC BY-SA 3.0), via Wikimedia Commons
One of the Three Biblical Magi celebrated yearly on the Cajititlán Lake in Tlajomulco, borrowed from the UdeGTV News portal
An equipal chair, that adorns Tlaquepaque's downtown restaurant hub of El Parián, by Alejandro Linares García (CC BY-SA 3.0), via Wikimedia Commons 
Tonalá traditional pottery, from Issue No. 14 of the Artes de México Magazine dedicated to crafts of this region. 
Arcs of Zapopan, attributed to Wikimedia user  Zeploum~commonswik (CC BY-SA 3.0).
Presentation and press coverage